'I Love This Game'- Aaron Rodgers Gives a Shout-Out To His Doubters After Packers Win
Published 09/29/2021, 7:45 AM EDT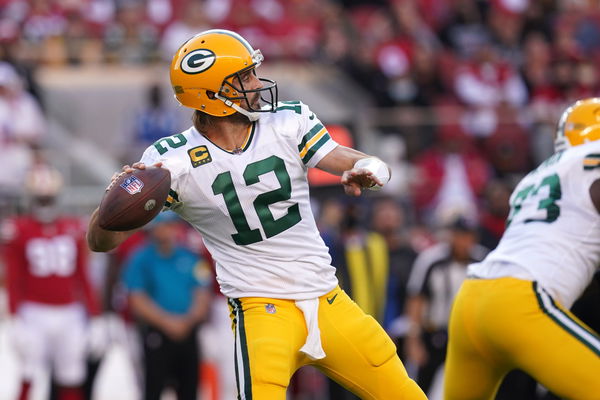 ---
---
Aaron Rodgers made his critiques swallow their words after delivering two MVP-worthy performances back to back. This just proves his haters, who believe that 'he doesn't care', wrong. And with that tremendous haul against the Niners, it's just not right to judge a skilled player by only one poor performance.
ADVERTISEMENT
Article continues below this ad
One needs to wait till the end to see the fireworks. As talented players have a winning mindset and to come back stronger after a demolishing loss in the very first game just proves that Aaron Rodgers has still got what it takes to be a Super Bowl winner.
ADVERTISEMENT
Article continues below this ad
Aaron Rodgers replies to his naysayers
"Well, it was a rough night, I guess for some of those 'he doesn't care' campers." Aaron Rodgers said with a smile on his face on The McAfee Show yesterday.
Intoxicated by his last-minute throw against the 49ers, Rodgers added, "I love this game man I love competing. There's nothing like it, there's nothing like having the ball in your hands with a chance to win the game late in the game. That's what we live for. It's what we dream about."
Rodgers feels overwhelmed with joy and pride after proving all his naysayers wrong by redefining his goals even after a dramatic offseason dispute with the Packers front office. The star quarterback handed his team a victory against the very team he was expected to get along with this season, proving everyone what his worth is.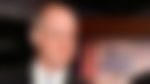 ADVERTISEMENT
Article continues below this ad
Bringing the Packers back on track
And now with everything back on track, Aaron Rodgers believes that the Packers have now attained the kind of winning mentality he was talking about in the preseason. This could not have been possible if Rodgers had fallen on his knees after their demolishing defeat against the Saints in the very first game.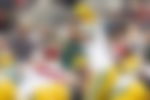 The uprising of the quarterback from a zero TD, two INTs first game to a six TDs with zero INTs game in the other two is most certainly significant. And with this, many believe he reclaimed his spot by silencing each and every one of his 'he doesn't care' detractors.
ADVERTISEMENT
Article continues below this ad