'I Prepare to Be the Starter' – Mac Jones Not Surprised by Landing Starting Spot at New England
Published 09/08/2021, 10:26 AM EDT
By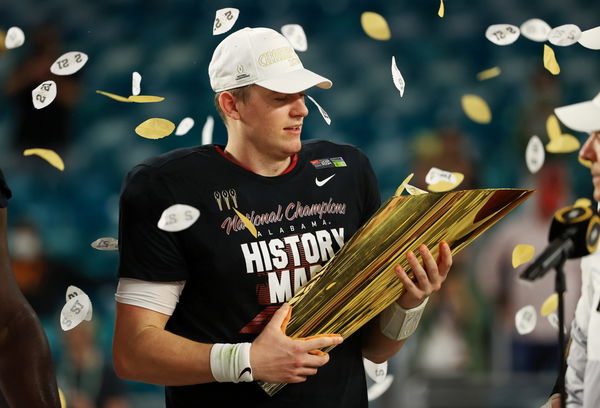 Before the preseason began, New England Patriots fans were expecting Cam Newton to be their starting quarterback for the 2021-22 season. But things changed quickly when preseason began and rookie Mac Jones provided stellar performances. His performances were so good that Pro Football Focus ended up ranking it as the best ever preseason performance by a rookie.
This resulted in the Patriots announcing Jones to be the new starter instead of the veteran Cam Newton.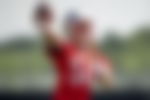 Mac Jones ready for the big step up 
ADVERTISEMENT
Article continues below this ad
It is not an everyday occurrence to see a rookie win a starting position from a veteran like Cam Newton. During an appearance on WEEI, when quipped about whether he was surprised to get the starting spot, Jones said, "Not really. Like I always say, I prepare to be the starter.
I got a chance to get a lot of reps. Nothing really changes. Just trying to be a good teammate, trying to learn the plays every day, fix what I messed up on and listen to [offensive coordinator] Josh [McDaniels] and all the guys in the quarterback room and take the advice."
Cam Newton was a "really good mentor" to Jones
In the same appearance, Jones also iterated how much of a positive influence Newton had on him.
ADVERTISEMENT
Article continues below this ad
Speaking about he, Mac said, "He was a really good mentor to me. I know we'll stay in touch. Ever since I came here, he knew I was here to help him and he was here to help me, so I never felt like we were butting heads or anything like that."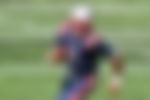 Answering the question on Cam's future, Jones said, "Obviously Cam is a great guy, a great player, and hopefully he lands somewhere. I definitely learned a lot from him and I'm excited to keep learning from Brian [Hoyer] and everyone in the quarterback room."
ADVERTISEMENT
Article continues below this ad
All said and done, seeing an exciting young talent like Mac Jones starting for Patriots will be very encouraging for aspiring players. New England will hope he can continue his preseason form throughout the season.