"I Started Experiencing Depression": Five Times NFL Players Broke the Stigma Around Mental Health Matters
Published 05/30/2023, 2:00 PM EDT

Follow Us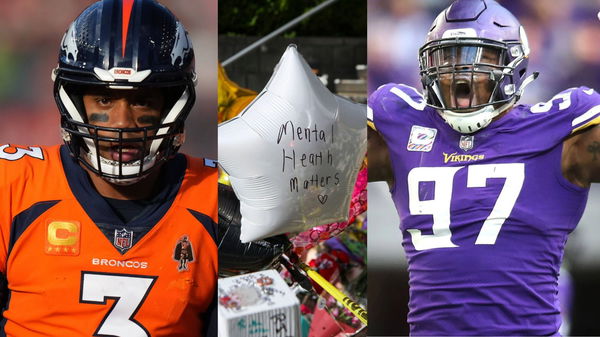 Mental health can break a person, but it cannot break the will. And five times NFL players have proved it. In the competitive and physically demanding sports arena, NFL players have repeatedly faced immense pressure both on and off the field. They are revered as strong and invincible warriors, expected to perform at their best in every game. Yet, behind the scenes, the world remains largely unaware of the internal struggles these athletes endure in silence.
America's Favorite Video Today
Despite the prevailing stigma surrounding mental health, a courageous group of players stepped up and opened their hearts. They shared their struggles and offered inspiration to others who may find themselves in similar circumstances. By sharing their stories, these players shed light on the challenges they faced and provided hope and encouragement to those who may be experiencing similar battles.
5 NFL players who won the mental health battle!
ADVERTISEMENT
Article continues below this ad
Nearly 1 in 5 U.S. adults are dealing with depression, anxiety, and other mental health barriers, which also include NFL players. According to an article published in the American Psychological Association (APA)'s Monitor on Psychology, via Everyday Health, NFL players face an increased risk of depression, confusion, aggression, and other mental health challenges. Seattle Seahawks linebacker Russell Wilson, known for his advocacy on mental health matters, offered his insights in the NBC mental health documentary "Headstrong." As an outspoken supporter of mental health awareness, Wilson has consistently used his platform to shed light on the topic.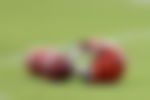 Alongside other players who have faced their own mental health challenges, these five popular NFL athletes have fearlessly revealed the raw truth of their experiences that lie beneath the helmets and pads.
Seattle Seahawks' Bobby Wagner
On January 2nd, 2023, the entire world, including then-Los Angeles Rams linebacker Bobby Wagner, witnessed the distressing moment when Damar Hamlin of the Buffalo Bills collapsed on the ground with a cardiac arrest during a match against the Cincinnati Bengals. Addressing the media a few days after the incident, Wagner shared his perspective on traumatic experiences, emphasizing the importance of finding one's own way to cope with them. He stated, "The best way to deal with them is expressing those feelings."
Wagner firmly believed that the notion that hiding feelings and emotions makes someone less of a man is nothing but a myth. Reflecting on a similar experience he had in 2015 while playing for the Seattle Seahawks against the Dallas Cowboys, he recalled his teammate Ricardo Lockette being hit hard by a Cowboys player during a punt return, leaving him motionless. Wagner highlighted the team's efforts to support Lockette but acknowledged that if circumstances had been different, Lockette may not have awakened. Wagner's key takeaway from these mental health battles is to cultivate respect for each other's feelings.
Dallas Cowboys' Dak Prescott
Dallas Cowboys quarterback Dak Prescott opened up about his emotional experiences following the passing of his mother from colon cancer in 2013, his struggles during the COVID-19 pandemic, and the devastating loss of his 31-year-old brother Jace to suicide in April 2020. In an interview, Prescott candidly shared, "…I started experiencing emotions I've never felt before…" He went on to reveal, "…honestly a couple of days before my brother passed, I would say I started experiencing depression."
Prescott disclosed that he endured sleepless nights as he grappled with his emotions. However, he made the courageous decision to reach out and talk to those around him. Recognizing the importance of mental health, Prescott took further action by launching an "Ask 4 Help" campaign to "prioritize mental health' and combat the epidemic of suicide on one of his Instagram posts.
Philadelphia Eagles' A.J. Brown
Philadelphia Eagles wide receiver A.J. Brown also battled with depression and suicidal thoughts during his time with the Tennessee Titans in 2021. In a deeply vulnerable revelation, Brown disclosed that one night in November 2020, he reached a point where he contemplated taking his own life as he "had no more hope for better days." Speaking at a press conference, Brown emphasized that men's feelings are often overlooked and neglected.
He further highlighted the ongoing journey he is undertaking to improve his mental health. Brown shared valuable advice for men, encouraging them to open up and express their emotions. He stressed, "Especially men, get things off your chest. It's okay to talk to someone." Brown underscored the importance of seeking help and support from those around them.
Tampa Bay Buccaneers' Carl Nassib
Tampa Bay Buccaneers linebacker Carl Nassib's journey has been one of breaking stereotypes and paving the way for change. While playing for the Las Vegas Raiders, Nassib made history in June 2021 by becoming the first active NFL player to come out as gay. Speaking publicly about his personal preferences brought him immense relief, allowing him to live authentically and eliminating the burden of hiding his true self from his family and the world.
Nassib's courageous announcement did not stop there. In a powerful display of empathy and support, he donated $100,000 to an organization dedicated to suicide prevention and mental health support for LGBTQ+ youth. His ongoing commitment to this noble cause is evident through his continued donations to the organization, highlighting his dedication to making a positive impact on the mental well-being of marginalized communities.
Minnesota Vikings' Everson Griffen
ADVERTISEMENT
Article continues below this ad
Providing feedback will help us make your experience better.
Enjoyed Your Read? Let us know how likely you are to recommend EssentiallySports to your friends!
In 2021, former Minnesota Vikings defensive end Everson Griffen bravely shared his struggle with bipolar disorder, a mental health condition characterized by extreme shifts in mood and energy. This condition can cause individuals to experience periods of mania at one time and depression at the other. Griffen's battle with bipolar disorder took a distressing turn when he believed there were intruders in his home and called the police. He even mentioned that he had fired a gun, although no one was harmed.
Subsequently, it was determined that there were no intruders, and Griffen received evaluation and support from his team's psychologist at a local healthcare facility. Griffen revealed that his mental pain began following the passing of his mother. However, he has chosen to face his condition head-on, stating that he will "embrace it." He expressed a lack of shame surrounding his mental health journey and emphasized his commitment to following the advice of his doctor and his wife.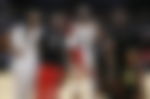 "It Was Just Me, Myself and My Anxiety": Millionaire Actress on Her Troubled Marriage With Ex-NFL Star Before Finding Love With NBA Legend Dwyane Wade
ADVERTISEMENT
Article continues below this ad
All of these players have demonstrated incredible resilience in overcoming or continuing to work through their mental health challenges. In doing so, they have not only defied mental health stereotypes but also exemplified true warrior spirit. One common thread among them is the power of communication and seeking support from the people around them.
Watch this story: Proud Dads Tom Brady and Russell Wilson Endorse Six YO Girl's Stunning Heroics After Heisman Winner Father Shares a Sneak Peek of Brilliance
Edited By: Abigail Kevichusa