'I Still Want To Play Football' – Cam Newton Takes All Important Next Step To Return To NFL
Published 10/18/2021, 12:20 PM EDT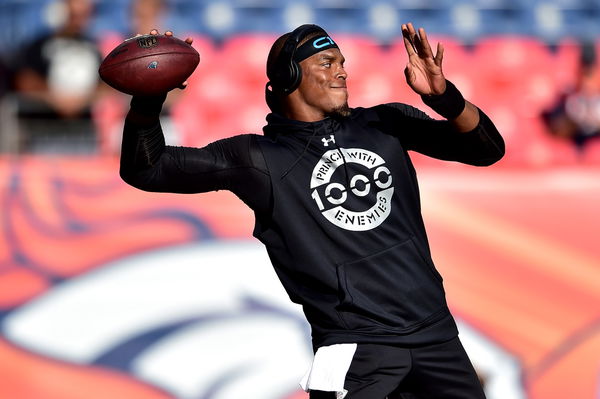 ---
---
Over the years, Cam Newton went from being one of the best in the league to a fading star. The 2015 MVP has fallen from grace, but it isn't because of a drop in performance. After his failed campaign at New England Patriots in 2020, Newton seemingly disappeared from the NFL. However, the 32-year-old is itching to get back to football.
ADVERTISEMENT
Article continues below this ad
Cam Newton takes the next step for NFL return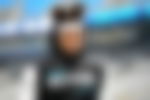 Newton suffered some embarrassment when New England Patriots cut him from their squad this year. With a base salary of $1.05 million for a year, and $7.5 million maximum cap, Newton could've played good football and made a ton of money. However, his season ended when the Patriots failed to qualify for the playoffs.
ADVERTISEMENT
Article continues below this ad
As a result, Bill Belichick cut him from the squad and gave his spot to rookie QB Mac Jones. While Jones hasn't fired on all cylinders, he's showed enough promise for a rookie. As for Cam Newton, he remained a free agent as not a single team showed any interest in him. On his YouTube channel, Newton announced that he's taken the COVID-19 vaccine, with just football on his mind.
"Hell yeah, I still want to play football. I still get that urge to go out and perform and do something that I've been doing since I was 7 years old." Without outright stating it, it is clear Newton took the vaccine because his love for football superseded any vaccine related distress. He even claimed he didn't take the vaccine before, "because the side effects weren't beneficial to me."
With the regular season almost halfway done, will we see Cam Newton in the NFL this year? Houston Texans are a rumored franchise to sign Newton because of Davis Mills' struggles. But is this a good union, or does he belong to a team like the Packers, who will need another quarterback once Aaron Rodgers leaves?