"I Think I Can" – Tom Brady Believes He Can Play in the NFL Till He's 50
Published 09/17/2021, 3:29 AM EDT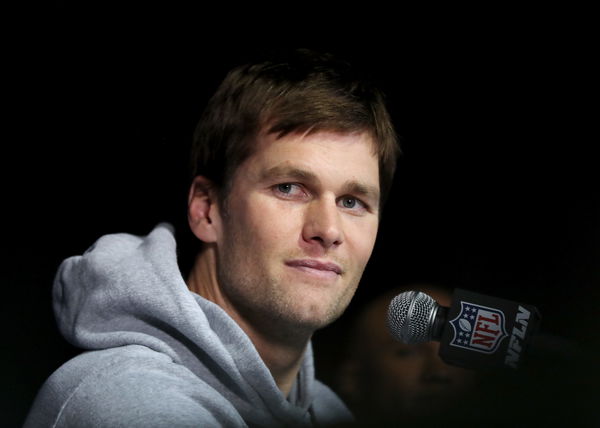 ---
---
Tom Brady is currently 44 years old. The Tampa Bay Buccaneers are the defending NFL champions and the 44-year-old played an integral role in their win last year. Despite his age, there are still few signs of it catching up to him as he still delivers world-class performances day in and day out.
ADVERTISEMENT
Article continues below this ad
It is certainly insane to think of an athlete continuing to play at a high level with such longevity in any sport, but if anyone can do it, it is certainly Tom Brady. Recently, in a series of interviews and videos, the NFL legend hinted at his capabilities of playing at a world-class level until the age of 50.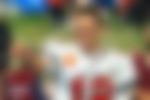 "I don't find it so difficult" – Tom Brady believes he can play till he is 50
ADVERTISEMENT
Article continues below this ad
The Tampa Bay Buccaneers recently released a video on their website where star players Tom Brady and Rob Gronkowski indulge in a game of answering the Internet's most searched questions. When Tom was quipped about if he will play till he's 50, Brady sounded positive about it.
"Wow. Seems to be a really hot question lately," Brady said. "Can Tom Brady play 'til 50? Like, 50 years old? I don't find it so difficult. Plus, in Florida, it's kind of a retiree state, so I feel like I can play and then just glide into retirement. I think I can. I think it's a yes."
Hearing this answer, Gronkowski asked a follow-up question and quipped if his wife, Gisele Bundchen would be fine with him playing till 50? Hearing this question, Brady laughed and remarked that this is a "way better question". He later answered the question, stating his wife would support him as long as he is happy.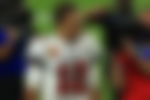 "He looks like a 25-year-old" Bucs quarterback coach on Brady's fitness
ADVERTISEMENT
Article continues below this ad
The Bucs quarterback's fitness has never been in question. This was further verified by Bucs quarterback coach Clyde Christensen as well. Speaking to Rick Stroud of the Tampa Bay Times, Clyde said, "I'm no doctor but I know this, he looks like a 25-year-old out there bouncing around. He's enjoying himself. You can tell he's comfortable and he feels good. He's really had a nice, nice camp and it really is amazing for all of us who have watched him for so many years."
Brady also expressed his wish to Tampa Bay Times about him wanting to play as long as possible. He also expressed his pleasure in moving to Boston as he is enjoying himself there. "Hopefully, I'll be here a long time," Brady told Rick Stroud of the Tampa Bay Times. "For many years."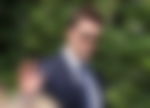 "Whatever I thought I was getting into, it's been so much better. As good as I could've envisioned, it's been even more enjoyable than that. It's pretty much a different life than being in the Northeast. I had a great 20 years and I never want to take away from that. Also, this experience has been amazing. [Tampa's] a great-kept secret. It's a small city. Everything is close. The airport is close. Work is close. We live on the water."
ADVERTISEMENT
Article continues below this ad