'I Think it's Just Silly'- Peter King Slams the Latest Draft Odds For Justin Fields
Published 04/17/2021, 5:15 AM EDT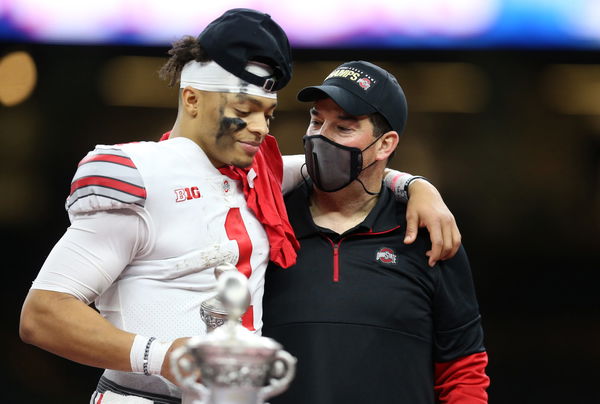 ---
---
Justin Fields has had a tumultuous time recently. The Ohio State quarterback was one of the most exciting prospects entering the draft this year. However, in recent weeks, Field's stock fell significantly.
ADVERTISEMENT
Article continues below this ad
Originally, Fields was supposed to be a Top-3 prospect but fell off. But now, it appears he's back among the favorites, and San Francisco is likely to snatch him up at #3.
However, Peter King isn't entirely sold about this yet. He spoke about the latest bookies' odds about the NFL draft. He criticized the entire speculative process in the build-up to the draft.
ADVERTISEMENT
Article continues below this ad
King questioned how the odds can shift so dramatically just off the back of Justin Fields' pro-day. King also questioned whether this would have happened if Mac Jones also had his pro day this week and 49ers representatives were in attendance.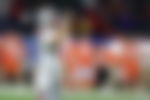 "It's all nonsensical to me. So much of pre-draft stuff is nonsensical. But the reason that it is nonsensical is that if Mac Jones had had a pro day this week and Kyle Shanahan and John Lynch were standing there on the sidelines, do you think those odds would still be the same? I don't. "
READ MORE- 2021 NFL Draft: Analyst Shoots Down Justin Fields Work Ethic Criticism
Justin Fields- San Francisco-bound?
Furthermore, King did note that perhaps the oddsmakers had some degree of internal knowledge that he didn't. However, he couldn't take any of these instances seriously.
King is of the belief that it is ridiculous to make any kind of assumption off one pro day. The presence of Kyle Shanahan and John Lynch doesn't necessarily mean that the franchise will draft Justin Fields with their #3 overall pick.
ADVERTISEMENT
Article continues below this ad
"Whoever makes those odds could very well know something. I don't know anything though. It just seems a little silly that the fact that you had these guys standing there at a pro day watching a workout…now they're picking Justin Fields. I think it's just silly."
Who should the San Francisco 49ers draft this year? It appears that they want to bring in a new quarterback this year. Most analysts predicted that the 49ers would select Mac Jones.
However, now their interest in Justin Fields may be renewed. The 49ers could do far worse than Fields, who led Ohio State to the national championship game last year.
ADVERTISEMENT
Article continues below this ad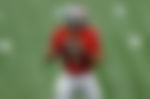 Trending Stories