"I Think We Could Do Better"- Was Tom Brady Disappointed After Tampa Bay Buccaneers Beat Atlanta Falcons By Huge Margin?
Published 09/19/2021, 10:28 PM EDT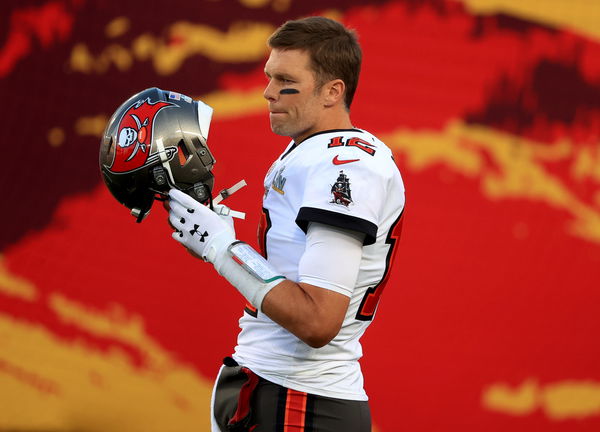 ---
---
With five touchdown passes and a step closer to breaking an NFL record, only Tom Brady can utter the words, "we could do better." After destroying the Atlanta Falcons by 48-25 at the Raymond James Stadium, Tom Brady has some motivational words for his teammates in the post-game conference.
ADVERTISEMENT
Article continues below this ad
Tom Brady believes the Bucs can do better
ADVERTISEMENT
Article continues below this ad
Tampa Bay Buccaneers did not just beat the Atlanta Falcons, but stamped their mark on the 2021 season. Despite it being only the second game, the Bucs look steady on course for a second consecutive Super Bowl trophy. With Tom Brady throwing the ball well, it could be an easy walk to Super Bowl LVI.
After the game, Brady answered reporters' questions and gave some valuable insights into the game. But what struck the most was his attitude towards being better. Despite having the Falcons beat in three out of four quarters and winning by a huge margin, Brady believed they could've done better.
"Defence made some huge plays, that's the great thing. Fourth quarter, three point game and they made a huge stop, went down there and scored, which was good and then a few big turnovers, so that was great to see. Offensively, you know we grinded it out and found a way, but obviously, you know we all wish we could've done some things to be more productive. But it was a good team effort."
"I'm sure the other guys feel the same way is I think we could do better. I really do. I think we have the opportunity that the way that the games are flowing and the opportunities we're getting with the ball. Been a little loose with the ball. You know, some penalties at different times that have knocked us out of some scoring drives, some missed throws that I've had; some misreads."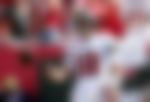 Brady begs perfection
ADVERTISEMENT
Article continues below this ad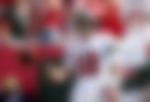 While asking for too much can land you in trouble, winning a Super Bowl requires perfection. The Tampa Bay Buccaneers had a seemingly flawless game, but Brady pointed out their faults openly in the post-game conference. While he praised the defence for a mighty good job, he claimed the attack could've been better.
This season has the potential to be the most competitive season in NFL history. Not only are the Bucs firing on all cylinders, but so are Patrick Mahomes and the Chiefs. Not far behind are the Cardinals, Panthers and surprisingly the Raiders, who are also unbeaten this season.
ADVERTISEMENT
Article continues below this ad
To beat these teams and emerge with the trophy is a monumental task. Despite registering a superb performance, Brady is correct in believing the Bucs could be better. But just how scary will the Bucs be if they actually play at 100%?