"I want the headlines to read I'm the 5th African-American man who has won best Actor": NFL Veteran Rips Will Smith for Ruining His Big Moment at Oscars
Published 04/03/2022, 8:30 AM EDT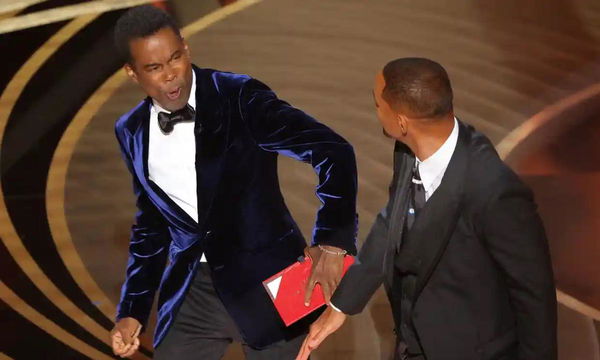 Will Smith slapping Chris Rock on stage during the Oscars has sparked a lot of fires. People can't weigh in enough on the situation. Everybody has their two cents about the incident. Some agree with what Smith did. Some say it is unacceptable. Here's what an NFL veteran had to say about the actions of Will Smith. 
They discussed the infamous slap on 'The Big Podcast with Shaq'. The cast, Shaquille O'Neal, NFL veteran Anthony 'Spice' Adams, and Nischelle Turner, also shed their opinions on the matter. Turner asked Spice what he would do in that situation, and he had an interesting answer. 
ADVERTISEMENT
Article continues below this ad
Did Will Smith do the right thing?
Chris Rock was presenting the award for the best documentary during the biggest night of the year in Hollywood. Rock, in his vintage comedian flair, had to crack some jokes. That is his job, and the comedian just wanted to entertain everyone. While talking on the mic, Chris joked about Jada Pinkett Smith. At first, it looked like Will Smith enjoyed the joke. But when he saw his wife, things changed.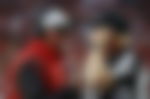 Something changed in the actor. It was like a switch being turned on. He walked down the stage towards Rock and smacked him across the face. Everyone, including Chris Rock, could not process what just happened. The entire world was shocked to see Will Smith behave like this. 
Smith walked back to his seat and yelled at Rock. He told the comedian to keep Jada's name out of his mouth. The situation got very uncomfortable. 
Anthony Adams would have handled the situation with some 'Spice'
ADVERTISEMENT
Article continues below this ad
In the recent episode of the Big Podcast, Nischelle Turner asked Spice Adams about the situation. He said, "I would've walked on the stage just as Will did, and I'd say, "Aye dawg, turn your mic off."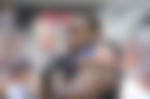 He adds, "I told you don't do this, and you did it. I told you so, I'm gonna see you after. I'm not about to mess this moment up. I've been working too hard for this moment, and I'm not about to let you mess this up. I'm not about to let the headlines read, me and you get into a fight or 'I smacked you.' I want the headline to read, 'I'm the fifth African-American man who has won for best actor.'" 
ADVERTISEMENT
Article continues below this ad
Adams had a very calm way to handle the situation seeing the stature of the evening and the status of everyone involved. Do you think Will Smith did the right thing?
Watch This Story:  "Tom Brady Won The Super Bowl Under Four Different Administrations, Each One More Glorious Than The Last"