'I Want to Kick Their Butt This Week'- Tom Brady Talks Trash Ahead of New England Patriots Fixture
Published 10/03/2021, 3:10 AM EDT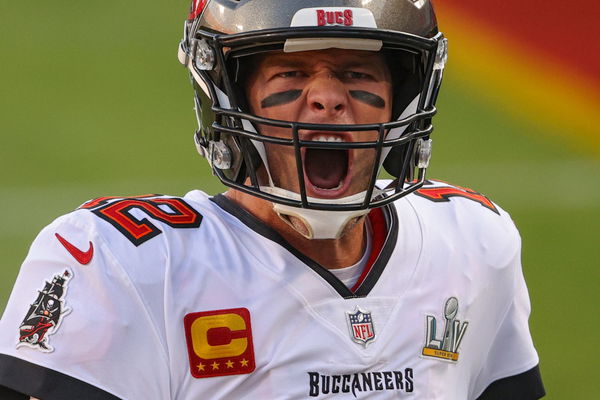 ---
---
Tom Brady has been at the center of the news lately, which he almost always is, but this time primarily because of his much-awaited return to the New England Patriots, the first time as an opponent. His presence in the Gillette Stadium as people are loving this friendship turned rival buildup before the match.
ADVERTISEMENT
Article continues below this ad
And in his recent weekly press conference at Tampa, Brady stepped up in the game of trash talking as he referred directly to his former teammates and said, "I have a lot of good thoughts and emotions, I have a lot of friends there [New England], but they know that I want to kick their butts this week."
Tom Brady feels confident ahead of his meet with the Patriots
Brady sounded hoarse during the interview, which he said was because his throat has been doing more work than his arms. Although he sounded pretty confident, even in that raspy voice, that he would be able to beat them without a doubt.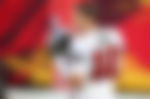 He said, "However, the last 18 months have fulfilled me in so many ways, I'm excited about the team we have here [in Tampa], we've got a great group of coaches and players. That motivates me to do the best for this organization."
ADVERTISEMENT
Article continues below this ad
ADVERTISEMENT
Article continues below this ad
One of the major attractions of the game will be his confrontation with his ex-coach Bill Belichick, for which he holds respect and embraces his style of play as he said, "He's a great coach. He has everyone so prepared. I've said it before, he taught me a lot, he was a great mentor for a long time and I enjoyed my time in New England."
Brady calls for action
"They'll know how I feel when I'm out on the field," Brady added, talking about his friends in New England. "They have many great players who are well-coached and they are friends of mine. It will be fun to compete against them. We used to do it a lot in practice but in a game, it will be different."
ADVERTISEMENT
Article continues below this ad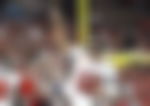 Although being said jokingly but his challenge could bring Brady to his knees this weekend, as considering the injury-laden Tampa Bay squad, Tom Brady would be missing on his best friend Rob Gronkowski, who may sit on the sidelines due to his rib injury along with some other players.