"I Was Clueless": Chiefs TE Travis Kelce, Who Attended the 2023 Oscars, Reveals How Much He Struggled in Identifying Popular Actors
Published 03/16/2023, 2:38 PM EDT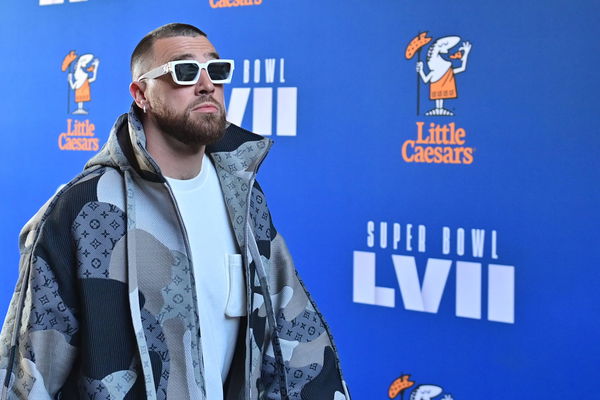 Kansas City Chiefs tight end, Travis Kelce, is living the best time of his life. He became the first footballer to face his brother in the Super Bowl. In that game, Travis beat his brother Jason's team, Philadelphia Eagles, to lift the Lombardi Trophy. Since then, the younger Kelce brother has been partying nonstop to celebrate their victory. Furthermore, he recently received another great honor, as he got the invitation to attend the Oscars' after-party. Although he enjoyed the occasion, he did have a terrible time recognizing the actors.
Notably, Kelce, earlier, also hosted the SNL, which received plenty of praise. He also admitted that he has been following the SNL since childhood and it was a dream come true moment for him. Unfortunately, the same can not be said about the Oscars, though.
Travis Kelce reveals having a clueless night at the Oscars 2023
ADVERTISEMENT
Article continues below this ad
During the recent episode of the 'New Heights' podcast, the elder Kelce brother Jason asked Travis about his experience at the Oscars. In reply, he said, "I was lucky enough to get the invite; I got the ticket… we went up there and had a blast man, and got to meet some folks out in Hollywood. It was crazy."
Interestingly, Kelce felt terrible for not recognizing most of the actors, as he said, "I got to start knowing who people are in Hollywood because every face was the most familiar face that you have ever seen and you're like, 'Oh my god, that's an actor, that's an actress, that's this, that's that,.' And I was clueless, felt really bad."
Despite not having a clue about the actors, he did meet a familiar face at the party, and it was the former NBA star, Dwyane Wade. As per the TE, D-Wade was having his wine, as they interacted with each other. Apart from that, Kelce also talked about recognizing Hollywood actress Elizabeth Banks and meeting her. Kelce revealed she could not talk because of a sore throat. However, he talked about feeling excited to see her in the new movie called, 'Cocaine Bear'.
ADVERTISEMENT
Article continues below this ad
Kelce left the after-party to join another celebrity's party
Well, it seems like Kelce was not done with Vanity Fair's party, as he went to Jay-Z's party afterwards, where he met with the legendary musician. As per Kelce, Jay-Z's party was 'electrical'. In there, he also met with actress Tracee Ellis Ross, who was hysterical, as per the Chiefs' TE. Then, he met with legendary comedian Larry David as well.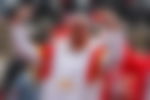 Notably, Kelce has a reputation for being a party animal. As per reports, he partied all night after the SNL show as well. Before that, he and his teammate, Patrick Mahomes, partied all night in Las Vegas as well. Certainly, the Chiefs' fans will be hoping to see their team turn up in the first game of the 2023 season after a pretty extended celebration, to say the least.
ADVERTISEMENT
Article continues below this ad
Watch This Story: Brittany Mahomes goes off on Instagram on special day for her and Super Bowl champion husband Patrick Mahomes