'I Would've Traded Aaron Rodgers' – NFL Analyst Feels Packers Missed Out on Opportunity To Capitalize On Trade Situation
Published 05/19/2021, 11:35 AM EDT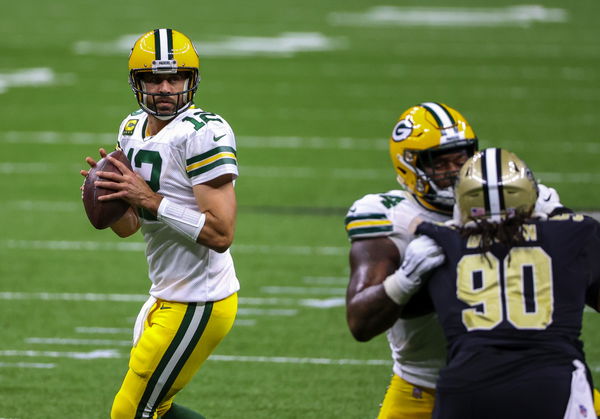 ---
---
As weeks roll on, the Aaron Rodgers – Green Bay Packers trade standoff continues. The quarterback who has been a Packer his entire life reportedly isn't happy with how things have played out over the past season. 
ADVERTISEMENT
Article continues below this ad
Starting with the draft of Jordan Love in 2020, to not reworking Rodgers' contract in this offseason, the Packers front office has done little to inspire faith in the mind of their star QB.
But while the franchise maintains that it has no intentions of trading its QB1, a certain NFL analyst feels that the Packers would've been better off had they traded Rodgers.
ADVERTISEMENT
Article continues below this ad
A trade for Aaron Rodgers missed by Packers  
While appearing on The Rich Eisen Show, NFL analyst Dan Patrick said that while the Packers are keen to hold on to Rodgers, it might not be the best thing to do. 
READ MORE – Joe Burrow Injury Update: Doctor Makes Big Statement Regarding QB's Hopes of Starting in Week 1
"I would have traded Aaron Rodgers. I just can't let one player, as great as he is, I can't let him hold us captive here. If we bet on Jordan Love, then let's take advantage of that situation and see if he can play," said Patrick.
The analyst even proposed a deal that could've worked out in favor of the Packers before the 2021 NFL Draft. 
"If I would have thought about this earlier, I would have gone to the Niners and said, 'Before you trade all of these picks to Miami, up to three, send all of that and Jimmy G to Green Bay."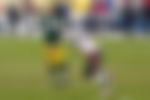 Referring to the trade package the San Francisco 49ers coughed up to pick rookie QB Trey Lance with the third overall pick in the draft, Patrick said that adding Jimmy Garoppolo would've only sweetened the deal.  
"Now I can have a transition that's not going to be painful. Jimmy G plays one year, and then we say goodbye. Jordan Love, we get two years out of him. And then I get all these draft picks here. 
ADVERTISEMENT
Article continues below this ad
Jimmy Garoppolo is a serviceable quarterback with a really good roster that you can still compete. That's where I would have gone with this."
READ MORE – NFL Analyst Hypothesizes a Potential Aaron Rodgers – Denver Broncos Trade
With the Niners now out of the picture, the frontrunners to land Rodgers remain the Denver Broncos and the Las Vegas Raiders. Out of the two, where would you like the 2020 NFL MVP to ply his trade next season?  
ADVERTISEMENT
Article continues below this ad