Ian Rapoport Explains Why the Falcons May Be Forced to Trade Julio Jones
Published 04/27/2021, 2:12 PM EDT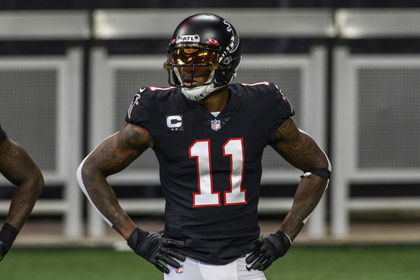 ---
---
Julio Jones could be on his way out of Atlanta. The Falcons are one of the biggest victims of salary cap constraints. The situation in Atlanta is absolutely grim, and the Falcons have absolutely very little money this year. Furthermore, They have an important decision to make with regards to their draft picks. The Falcons have a very difficult decision to make, including whether they get rid of Julio Jones.
ADVERTISEMENT
Article continues below this ad
NFL analyst Ian Rapoport spoke to Rich Eisen recently. Rapoport noted that he, like many others, didn't understand how bad the Atlanta Falcons' cap situation. He did his research and got some information on the situation, and then tried to verify it. The Falcons need to get rid of several players to clear some contract space, including that of Julio Jones. Jones has a very lucrative contract with the Falcons.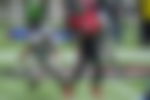 ADVERTISEMENT
Article continues below this ad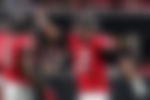 "As far as the Julio (Jones) thing, I'm not sure I fully realized how bad the Falcons cap situation was until I found this out last night. I spent last night verifying it…They need to make some moves just to sign their draft picks. They are in horrible shape. And I think that Julio contract, for him it's a great contract." 
Julio Jones on his way out?
Rapoport added that Julio Jones' contract is one of the worst contracts for any NFL franchise. The contract severely limits the Falcons and puts massive constraints on them with regards to new acquisitions. However, that doesn't mean they will give Jones away in exchange for nothing. So the Falcons will be fielding calls about Julio Jones, and the deal could get done if they get a tempting offer.
ADVERTISEMENT
Article continues below this ad
"But it's one of the worst contracts I've ever seen for a team. It is absolutely brutal, hamstrings them. Teams are calling. They're not going to give him away. It's going to have to be a lot. We're talking about future picks, so not a pick in this coming draft. But it seems for the right price the Falcons will be open to it. So I think there's a chance it gets done."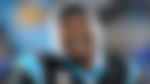 ADVERTISEMENT
Article continues below this ad
Where will Julio Jones end up next season? It seems as though his departure is imminent. The Falcons cannot afford to keep him around anymore. While there is no desire to let him go, or from his end to leave, they may have no choice.