Ian Rapoport Feels 2020 NFL MVP Aaron Rodgers' Hold Out Unlikely to End Anytime Soon
Published 06/18/2021, 7:45 AM EDT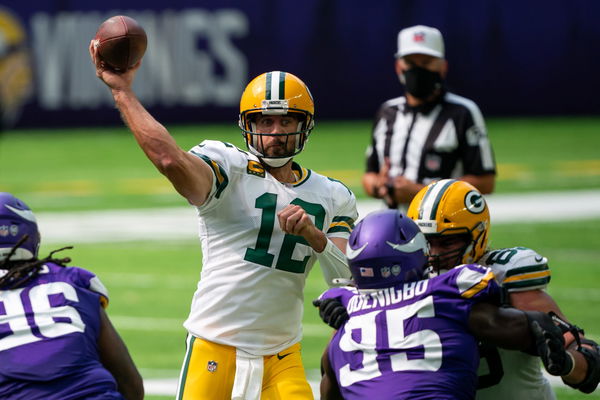 ---
---
The Aaron Rodgers trade saga continues to wage on. New of the 2020 NFL MVP wanting to move on from the franchise first emerged on draft day. And ever since a the ensuing hold out has continued.
ADVERTISEMENT
Article continues below this ad
Not only did the Green Bay Packers' franchise quarterback fail to turn up for OTAs, but also ended up skipping his side's mandatory minicamp as well.
While Aaron Rodgers has not publicly stated his reasoning behind the holdout, one can take an educated guess and blame it on his feud with the Packers front office.
ADVERTISEMENT
Article continues below this ad
Starting from the drafting of Jordan Love in 2020 to not giving him enough assurances going forward, Rodgers is understandably not impressed with the management's decision making.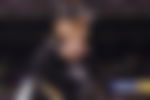 With Packers CEO Mark Murphy further adding gasoline to the fire with his recent comments, NFL insider feels there's no end in sight in regards to this ongoing drama.
No resolution likely anytime soon between Aaron Rodgers & the Packers
During a segment of NFL Total Access, Rapoport said that while talks are in progress any big breakthrough is unlikely over the next few weeks.
"I'd be surprised if there was any hardcore negotiations over the course of the next couple weeks," Rapoport said.
Based on what he's gathered from his sources, Rapoport said that the impasse is set to continue till the start of Packers' training camp.
"To me, and based on the people I've spoken with, this is really something that will be wrapped up either way. If they do find the solution that Green Bay has wanted. If Aaron Rodgers does get the security that he wants potentially in the form of a new contract, probably not going to happen until the start of training camp."
ADVERTISEMENT
Article continues below this ad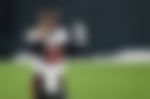 The Green Bay Packers' training camp for the 2021 NFL season is set to start from July 27. If Aaron Rodgers does turn up, then it would certainly put an end to this saga which seems to be going on for ages.
ADVERTISEMENT
Article continues below this ad
Failure to do so, might be the signal any team needs regarding Rodgers' intentions relating to his future in the NFL.