'I'd Try to Go and Score a Touchdown'- Joe Montana on Bizarre Play Call During Green Bay Packers NFC Title Game
Published 03/04/2021, 10:01 AM EST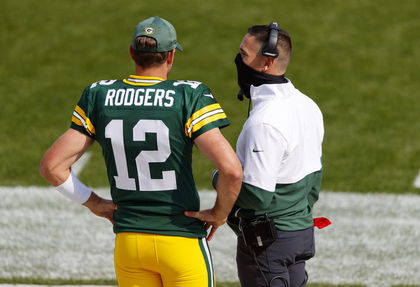 ---
---
The 2020 season was one that Green Bay Packers hoped would end with MVP-winning quarterback Aaron Rodgers lifting the Lombardi Trophy. But sadly, that was not to be the case.
ADVERTISEMENT
Article continues below this ad
The Green Bay Packers once again failed to clear the hurdle known as the NFC Championship game last season. This was the franchise's second consecutive defeat in the conference title game in as many years.
This, of course, left a bitter taste in the mouths of both players and fans alike. But one play from the game which still gives the Packers faithful nightmares is the decision to go for a field goal, late in the 4th quarter of the game from the 10-yard line.
ADVERTISEMENT
Article continues below this ad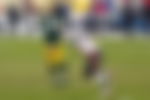 The Green Bay Packers had a chance to tie the game with a touchdown and 2-point conversion from that play. But instead, Head Coach Matt LaFleur relied on the Packers' defense to get the ball back for the team.
The Buccaneers ultimately held on, and 2020 ended as yet another season of being so close, yet so far for the Packers.
Joe Montana flummoxed by Green Bay Packers decision
During a segment of ESPN's First Take, legendary San Francisco 49ers QB Joe Montana was asked about the Packers' decision to go for the field goal. And frankly, Montana seemed as confused by the decision as everyone else.
"At that point in the season, you've worked so hard to get to where you are, it's hard to get there. You got an opportunity to give the NFL MVP a chance to win the game for you. I didn't understand that decision at the time," said Montana.
Montana further questioned the decision due to the way the Tampa Bay Buccaneers and Tom Brady were playing over the course of the game.
"You know, everybody's like, well there's chances of you getting the ball back. But no way! The way that Tampa Bay was playing at the time, you can't let Tom Brady have the ball. Especially, in a clutch situation like that. He's gonna perform," Montana added.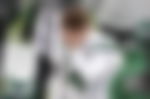 The 4-time Super Bowl winner said that if he were in the same situation, he definitely would've gone for the touchdown.
ADVERTISEMENT
Article continues below this ad
"I'd have tried to go and score the touchdown… I'm an offensive player speaking for a quarterback. You always want the ball in your hand. And I'm sure that Aaron, guaranteed, feels the same way if not worse, because it happened to him," he added.
The Packers must now wait another season for a Super Bowl win. But do you think that things could've been different in 2020, had Aaron Rodgers taken the snap on the 4th down?
ADVERTISEMENT
Article continues below this ad