"If He Has Another Season…": Former Super Bowl Teammate's Tom Brady Prediction Might Not Be Taken Well By Bucs Fans
Published 01/19/2023, 4:45 AM EST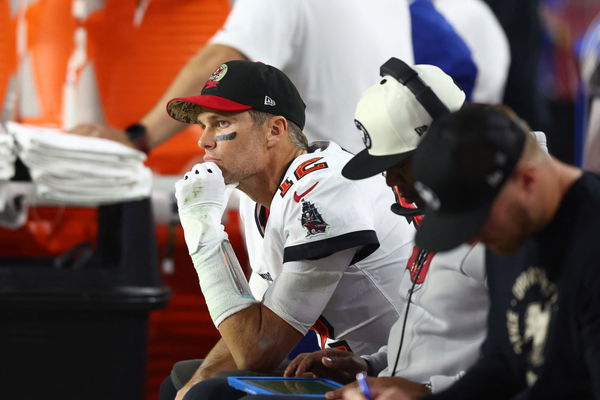 Tom Brady may have decided to close the curtain on his Tampa Bay journey. After leading the Bucs to a Super Bowl title in his first season with them, TB12 looked right at home with his new team.
But after an inconsistent season and a first-round exit from the playoffs, the QB may be moving on to, hopefully, better opportunities. And it's not just the fans who believe Brady is heading elsewhere. A former Super Bowl-winning teammate also believes that Brady's Tampa Bay chapter is coming to an end.
From the mouth of a former teammate and friend, Tom Brady is bidding the Bucs adieu
ADVERTISEMENT
Article continues below this ad
To say that Julian Edelman knows Tom Brady well is quite an understatement. The duo built a legacy at the Patriots for ten seasons. Being the recipient of TB12's passes for a decade created a bond between the two on and off the court. While featuring on 'Inside the NFL' on Showtime, Edelman made some statements that will have fans in the NFL world on the edge of their seats.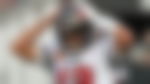 The NFL world has been on pins and needles concerning Brady's future, before and after his playoff defeat. With TB12 hitting free agency status soon, his future is hanging in the balance. Addressing the issue, Edelman said, "If he has another season, it's not gonna be in Tampa Bay." He added, "And, just because, Tom's a businessman. Tom's a smart guy. He's gonna do exactly what he did when he left New England. He's gonna go to the best situation that helps him win – if he wants to continue his playing career."
If Edelman thinks that Brady is headed elsewhere, there's no doubt fans will be more inclined to fuel speculation about potential landing spots.
Brady may be on the lookout for the most viable team to call home
ADVERTISEMENT
Article continues below this ad
Tom Brady is by far, the most successful quarterback in the league. With seven Super Bowl titles to his name, the QB is eager to add another to his list of accomplishments. But if TB12 is choosing to come back for another season to go all the way in his quest, he will pick a team that does not need building from the ground up.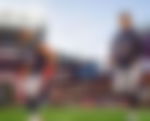 Rumor has it that Josh McDaniels and the Raiders could be Brady's spot. McDaniels and TB12 have a very rich history with the Patriots and may reunite for one last dance. On the other hand, experts predict a move to the Dolphins and agree that the Raiders are also in contention.
ADVERTISEMENT
Article continues below this ad
Watch This Story: NFL insiders think 2022-23 could be the final ride for Tom Brady.
While every analyst's prediction fuels speculation, the NFL world will anticipate news from the QB, hoping that the wait won't be too long.
Edited By: Akash Pandhare