"If the Quarterback Is Comfortable, Everyone Is Comfortable" – Cincinnati Bengals Talks About How They Will Build Their Play Around Joe Burrow
Published 07/05/2020, 7:30 PM EDT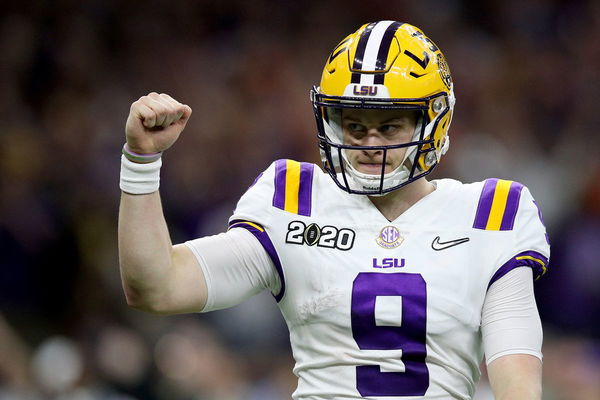 ---
---
As the 2020 NFL season approaches closer, Cincinnati Bengals will have a lot of expectations on their new quarterback Joe Burrow. The 23-year old will enter into his rookie season and would be eyeing to replicate the spectacular performance that he had generated for LSU in 2019.
ADVERTISEMENT
Article continues below this ad
Burrow will start his debut NFL season with a lot of confidence, thanks to his terrific performance last year. The young quarterback threw for 5,671 yards and recorded 60 touchdowns, which is an NCAA record. Cincinnati Bengals were unsurprisingly thrilled by the young man's performance and thus, they look forward to tailoring their offense in a way that could utilize Burrow's full potential.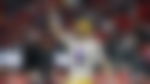 ADVERTISEMENT
Article continues below this ad
"Joe Burrow will be comfortable in Bengals"
In an interview with Bengals' official website, offensive coordinator Brian Callahan spoke about the team's strategies in 2020 and how they are going to use Burrow. He said, "We kind of studied trends and numerous teams that are doing good things on offense. Third down and red zone. See what teams are doing. See what they're doing well and why and if you can incorporate them, you do that. I think we've done a good job studying around the league that can help us. We studied a lot of things from LSU. Obviously, if the quarterback is comfortable, everyone is comfortable."
ADVERTISEMENT
Article continues below this ad
He was also asked about the amount of offense he would put into the lineup with Burrow in mind. In response, Callahan said, "I wouldn't put a percentage on it. But we've had a lot of conversations about a lot of football over the last handful of weeks. A lot that stuff has been from his time at LSU, a lot of that has been us talking to him about things we do. We've done a really good job, I think, of finding all avenues that we can to move the ball. We're never going to be boxed in one way or the other. If something works better, then we'll do that."
The upcoming season would be Callahan's second as the Bengals' offensive coordinator. He also did mention that the Cincinnati side has built an offense that can play as per the strengths of their newly hired signal-caller.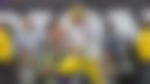 ADVERTISEMENT
Article continues below this ad
Are Burrow's shoulders getting heavy?
Since joining the Bengals, Burrow has been the subject of a lot of comparisons. At a point, he was even compared with Peyton Manning. Interestingly, the former Tiger was the number one overall pick in the 2020 Draft. As a result, both his coaches and fans will expect Burrow to deliver right away. His LSU career shows how determined and perseverant Joe can be, especially in pressure conditions. There isn't any reason why supporters won't expect him to launch his firepower right from day one of his rookie season.