'IGNORANT' – Tom Brady Lashes Out at NFL Players Following Increase in Franchise Values
Published 08/06/2021, 9:04 AM EDT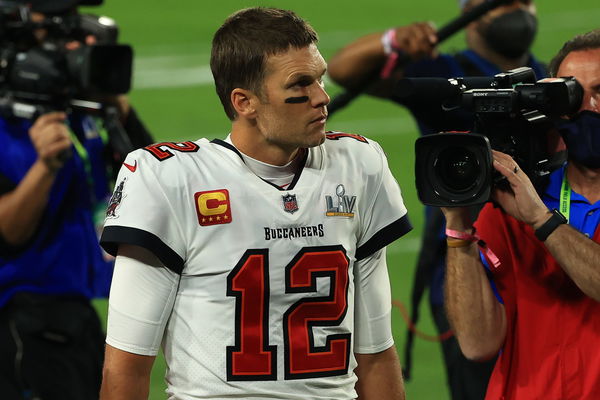 ---
---
Tampa Bay Buccaneers quarterback Tom Brady isn't one to mince his words. Being around in the league for over two decades, the quarterback demands the respect that he deserves.
ADVERTISEMENT
Article continues below this ad
Winning a record seven Super Bowls, the quarterback has grown from strength over the years to become arguably the best QB to have played the sport. And one reason behind Brady's success is the respect he commands from other players. 
ADVERTISEMENT
Article continues below this ad
Since his move to Tampa from New England, the quarterback said that he has found his voice. And that definitely seems to be true given the recent comments he had for his fellow NFL players. 
Tom Brady wants fellow NFL stars to wake up  
Forbes magazine recently released a report which suggested that NFL teams on average had seen a 14 per cent rise in valuation last year. This is despite the reduction in salary cap enforced for the upcoming NFL season. And that definitely isn't something that sat well with Tom Brady.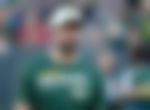 Taking to Instagram, Tom Brady posted a story where he called out his fellow athletes for not seeing the bigger picture. Even with revenue being down due to the pandemic, teams saw a rise in overall valuation due to huge new television deals the league struck a day before the new salary cap restrictions were imposed.   
"The salary cap dropped by 20% and the new media deals were announced the day AFTER 2021 salary cap was set," Brady wrote. "NFL players better wake up @nflpa. NFL players are IGNORANT," said Brady in his Instagram story.
ADVERTISEMENT
Article continues below this ad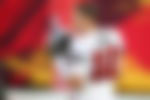 While these new deals will see an increase in the salary over the years to come, Tom Brady feels the players are not getting their fair due in 2021. And most of his wrath seems to be particularly directed towards the NFLPA.
The players though represented by the NFLPA had agreed on the current deal as part of the Collective Bargaining Agreement. Why Brady had nothing to say back then now seems like a bit of mystery. 
ADVERTISEMENT
Article continues below this ad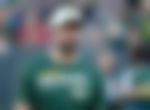 But whatever it is that made Tom Brady reconsider could well make some other players follow suit. After all, that's the power of Tom Brady.