'I'll Be Forgotten Here Soon' – Tom Brady Feels the Next Generation of Quarterbacks Are Now Taking Over the NFL
Published 09/15/2021, 8:50 AM EDT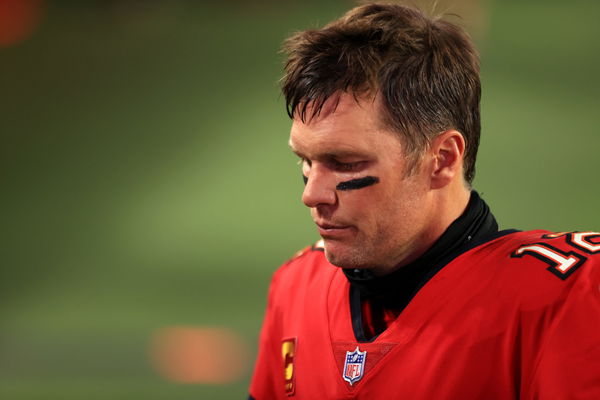 ---
---
If one would ask an NFL fan to describe Tom Brady, one of the first things to spring to mind would be longevity. The quarterback, now 44, is playing his 22nd consecutive season in the league. 
ADVERTISEMENT
Article continues below this ad
A 14-time Pro Bowl and record seven-time Super Bowl champion, Brady has maintained a level of excellence that none in the league have come close to achieving. 
ADVERTISEMENT
Article continues below this ad
Over the years though, he's had some worthy competitors. The Manning brothers, Drew Brees, Philip Rivers are just some of the names that Brady faced on a yearly basis during his stint in the NFL. 
But of all the names mentioned, Tom Brady is the last one standing. The passing of the torch to the new generation of quarterback talent has begun. And once Brady retires, the NFL's old guard of great QBs through the 2000s will see its end. And this is something that Tom Brady is aware of. 
Tom Brady knows his time limited 
While appearing on SiriusXM NFL Radio, Tom Brady talked about the vast number of rookie quarterbacks starting in Week 1 of the 2021 NFL season. Even second-year talent seems to have flooded the ranks.
"I don't remember this many rookies playing," Brady said. "Even the second-year guys. Tua (Tagovailoa), (Justin) Herbert, (Joe) Burrow, Trevor Lawrence. (Justin) Fields played a little bit. Trey Lance played a little bit. Zach Wilson is playing. Mac Jones is playing. That's a lot of young quarterbacks."
Reminiscing about the good old days, Brady seemed to miss the company of his old foes with whom he duelled over the years.
ADVERTISEMENT
Article continues below this ad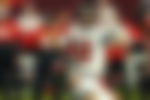 "Gone are the days of Drew Brees, Peyton Manning, Philip Rivers, Eli Manning. You know, those are the guys I'm used to hearing about," he said.
And just like them, Brady feels once his time comes, he will be forgotten as everyone else. An inevitable passage of life. "I'll be forgotten here soon. I'll move on and they'll be onto someone else but that's just the way football goes, as does life."
ADVERTISEMENT
Article continues below this ad
If you ask us, we don't think NFL fans are going to forget Tom Brady anytime soon. Tormenting NFL defenses for over two decades and winning seven Super Bowl rings in the process warrants a permanent impression in the minds of NFL fans for years to come.