Illegal Tackle Makes Single Tom Brady Poorer by $16,444
Published 01/22/2023, 3:30 AM EST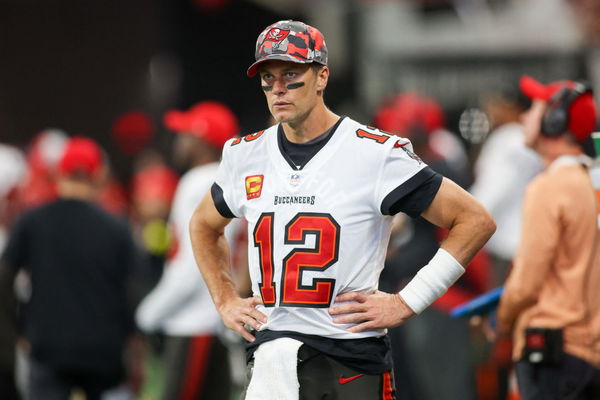 If the humiliating end of TB12's season was not enough, the NFL came in to do more damage. The Tampa Bay Buccaneers' Wild Card game ended in a defeat. But Tom Brady was pulling all the strings to keep himself in playoff contention. The NFL GOAT is out of the postseason and would face a fine for his tripping actions against the Cowboys.
The Buccaneers hosted the Dallas Cowboys for the Wild Card game. Tampa Bay struggled to take the lead. But, after going for a tackle, Tom Brady tried to be snarky. In the third quarter, the QB1 attempted to tackle the Blue Star's Malik Hooker by sliding.
TB12's offseason got rather expensive
ADVERTISEMENT
Article continues below this ad
According to Ian Rapoport, the NFL has fined Tom Brady $16,444 for unnecessary roughness toward Cowboys' Malik Hooker during the Tampa Bay-Dallas Wild Card game. Given his net worth, the amount may not be that impactful for him. But he may lose over 35% of his Wild Card round paycheck worth $46,500.
#Bucs QB Tom Brady was fined $16,444 for unnecessary roughness for trying to trip #Cowboys S Malik Hooker on Monday night and C Ryan Jensen was fined $8,333.33 for unnecessary roughness on the same play.

— Ian Rapoport (@RapSheet) January 21, 2023
The NFL Insider also reported that Bucs center Ryan Jensen would face a fine. The athlete got flagged for unnecessary roughness toward DE Dante Fowler Jr. Jensen and would face an $8,333.33 fine. Tampa Bay's troubles were visible throughout the season, and the issues are haunting them in the offseason.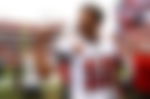 The fine for Tom Brady looks significantly higher than usual. Brady's penalty compensation increased because he was a repeat offender. The NFL penalized $11,139 when he attempted to kick Falcons' Grady Jarrett after the referees flagged the athlete for unnecessary roughness.
TB12 concluded his 23rd season in the most unimaginable way possible. But would he be back for the 24th with the Bucs?
Julian Edelman has answers to the next move of Tom Brady
With the regular season now over, all eyes are on Tom Brady's next move. Several rumors have circulated about whether he would retire or continue to play. There are chances he could come back competitively. But Julian Edelman believes there would be a catch.
ADVERTISEMENT
Article continues below this ad
During the latest "Inside the NFL" episode on Paramount+, TB12's former teammate Julian Edelman said via NESN that he thinks Tom Brady will return for another NFL season. But that will not be with the Buccaneers. He added, "Tom is a businessman. He's going to do exactly what he did when he left New England. He's going to go to the best situation that helps him win."
ADVERTISEMENT
Article continues below this ad
What would be next for Tom Brady? It is subject to witness.
Watch this story: Tom Brady Went to The Same High School As This Controversial MLB Hall of Famer Who Was Also A 14x All-Star
Edited By: Gideon Mathson