"I'm a Pat Mahomes fan"- Aaron Rodgers Addresses Comparisons with Chiefs Quarterback
Published 09/30/2020, 6:45 PM EDT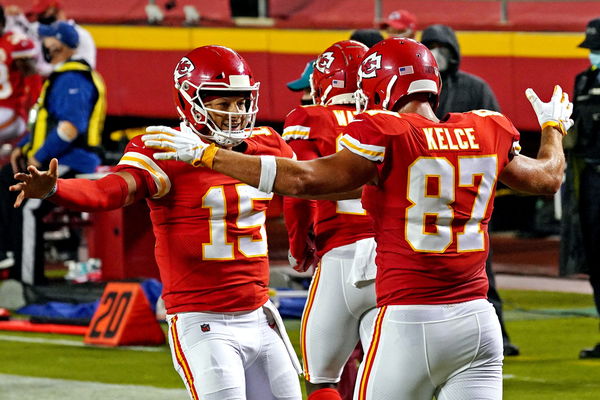 ---
---
Green Bay Packers' Aaron Rodgers has enjoyed a fine start to his 2020 NFL campaign. He's turned the clock back with some eye-catching displays over the last three weeks.
ADVERTISEMENT
Article continues below this ad
A-Rod has thrown for 880+ yards and has nine passing TDs in three games this season. He's being touted as an early front-runner in the NFL MVP race along with Seattle Seahawks' Russell Wilson.
However, there is a third name popping up in the MVP competition in the form of Kansas City Chiefs' quarterback, Patrick Mahomes. The former 2018 NFL MVP threw for 385 yards and had five passing TDs and zero interceptions in the win over Baltimore Ravens on Monday.
ADVERTISEMENT
Article continues below this ad
But Aaron Rodgers believes that Mahomes is just getting started.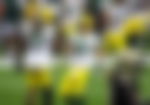 Green Bay Packers quarterback Aaron Rodgers heaps praise on Patrick Mahomes
Two-time NFL MVP Aaron Rodgers made his weekly appearance on The Pat McAfee Show on Tuesday. The former Indianapolis Colts player asked Rodgers about his opinion on superstar Patrick Mahomes. Here's what the veteran quarterback replied.
"I'm a Pat Mahomes fan, I really am. I enjoy watching him play, I enjoy his demeanor, he's a fun guy to be around. He's got a lot of character and he's supremely talented, I enjoy watching him play because it's always kind of fun watching the next group of guys come up.
"You know, with the utmost amount of respect…I do see similarities in our game. Being able to move around in the pocket, being able to run around, throw on the run, adjust things in the last scrimmage.
"You know, being able to make all the throws on the field, it's impressive. I think he's put together a really nice start to his career," Rodgers said on the show.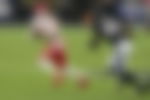 The Chiefs are currently on a 3-0 record after the win over the Ravens on Monday night. They will next play Bill Belichick and Cam Newton's New England Patriots in Week Four.
ADVERTISEMENT
Article continues below this ad
Meanwhile, the Aaron Rodgers-led Green Bay Packers also remain unbeaten in the league after three games. Head Coach Matt LaFleur is aiming to lead the Packers to the NFC Championship Game for the second consecutive year.
Is it possible that we'll get to see an Aaron Rodgers – Patrick Mahomes showdown in this year's Super Bowl? Never say never.
ADVERTISEMENT
Article continues below this ad