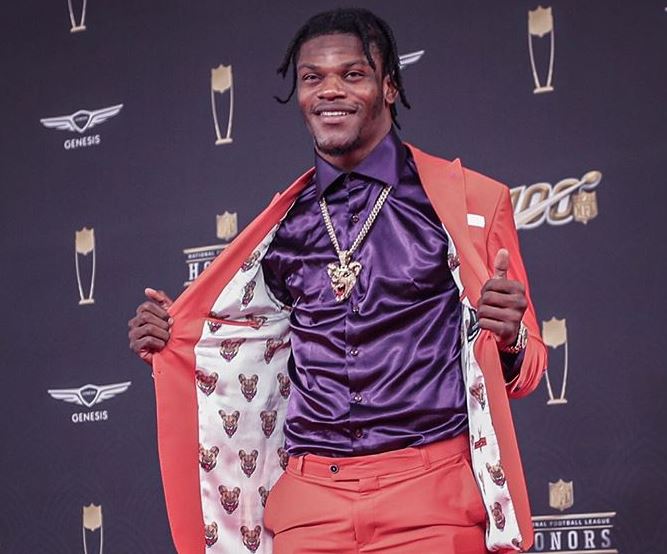 Baltimore Ravens start their 2020 season with a clash against Cleveland Browns. Star player Lamar Jackson will be in the spotlight as the Ravens work towards a shot at making this year's Super Bowl. John Harbaugh and Co. will be banking on Jackson to repeat last year's heroics once again.
Lamar was unanimously voted as the 2019 NFL MVP ahead of Super Bowl winner Patrick Mahomes. However, there are some people who question whether he can repeat the same this year. One person who has no doubts about Lamar's ability is Baltimore Ravens QB coach – Joshua Harris.
Ravens coach issues warning to NFL 2019 MVP Lamar Jackson
.@Lj_era8's embracing the pressure that comes with MVPhttps://t.co/0QJ0Ry2GdD pic.twitter.com/TQLHBKm7Ee

— B/R Gridiron (@brgridiron) July 5, 2020
While talking to BleacherReport, Ravens QB coach Joshua Harris spoke about Lamar's pre-season prep. Harris said "We had this conversation when I first saw him this offseason. I told him, 'Well, now you know you're the MVP.' He looked at me strangely because we never talk about accolades. He responded, 'What do you mean, Coach?'
"He might have been a target before because he's the quarterback, but he's going to have a huge target on his back, and they're going to prepare more for your game." 
I will not forget that I was the fifth quarterback to be picked in 2018, says Jackson
Lamar Jackson knows that he will be in the spotlight this year. The star quarterback will have a price on his name in the AFC North Division owing to his 2019 NFL MVP award. Harris further said "He explicitly said to me, 'They're preparing for me, but I'm preparing more for them. I'm going to keep a chip on my shoulder.' He remembers being in that room before becoming the 32nd overall pick."
"That fuels all of his preparation and where his mindset is. He doesn't see himself as the MVP; he sees himself as the fifth quarterback taken in his draft class." After an underwhelming rookie season in 2018, Jackson had a stellar outing in the league last year. Lamar had a pass completion percentage of 66.1. He completed 3,127 passing yards and made an impressive 36 TDs over the course of the 2019 season.