"I'm Going to Play at RB"- Kansas City Chiefs Star Jokes About His New Starting Position
Published 07/19/2020, 5:38 PM EDT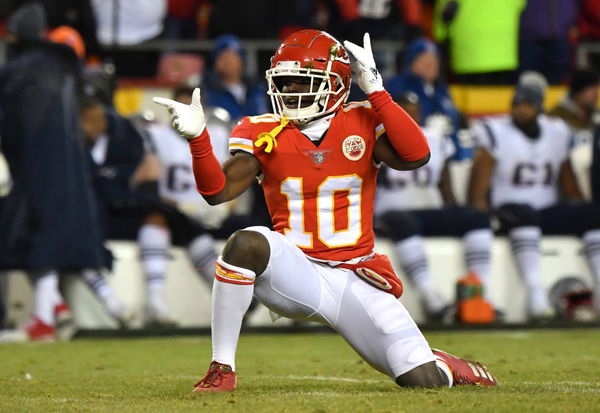 ---
---
Players have started hitting the gym as the NFL finds its way back to normalcy. The NFL authorities have announced the reporting dates for players belonging to different positions and that the training camps will get going in July itself.
ADVERTISEMENT
Article continues below this ad
This revelation has prompted Tyreek Hill, Kansas City Chiefs' wide receiver, to work on his physical abilities. Therefore, he has been putting in the hours in the gym.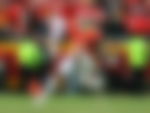 ADVERTISEMENT
Article continues below this ad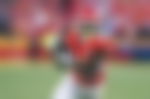 Kansas City Chiefs' wide receiver is confident
Recently, Hill posted a photograph on Instagram of himself in the gym. His post reads, "At this rate if keep pounding weights I'm going to be playing RB."
https://www.instagram.com/p/CCHWneGhXBm/
As the Madden'21 ratings were revealed, seeing Hill as the fastest receiver in the NFL came as no surprise to anyone. He got a speed rating of 99.
Well, he isn't the only receiver from the Chiefs to cop a place at the top. The second position was awarded to Hill's colleague Mecole Hardman, who is entering his second year. Hardman got a speed rating of 97.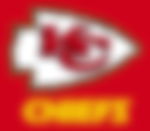 Kansas City Chiefs have a promising future
Earlier this month, the Kansas City Chiefs offered a 10-year contract extension to their quarterback Patrick Mahomes for a whopping $450 million.
Days after that world-record deal, the Chiefs also signed defensive tackle Chris Jones for four years in exchange for $85 million. So, it's clear that the Chiefs are eyeing on their long-term performance in the league.
The defending Super Bowl champions will step onto the ground this year looking to retain their trophy. And for that to happen, they will need Tyreek Hill to pull his fair share of weight instead of relying entirely on Mahomes and Jones.
Patrick Mahomes and Tyreek Hill can do wonders together
The lethal duo of Hill and Mahomes is a force to reckon with. Over the last two seasons, we have seen that these powerful athletes combined well to thrash their opponents and their defensive lineups.
This upcoming season will witness the highly decorated quarterback and receiver combination play an instrumental role in bolstering their franchise's success.
ADVERTISEMENT
Article continues below this ad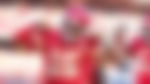 In fact, Mahomes has particularly benefitted from his on-field partnership with Hill. The 26-year-old quarterback ended 2018 by becoming the NFL MVP. He has talked about his team up with Hills on numerous occasions.
In fact, the previous season saw these two athletes connecting perfectly in order to register the biggest play in the Kansas City Chiefs' Super Bowl victory over the San Francisco 49ers in the final.
ADVERTISEMENT
Article continues below this ad
The Chiefs would certainly want similar performances from the duo if they are to materialize their dream of defending their title.