"I'm Going to Take Everything-" Willie Snead Reveals what Lamar Jackson Told Him After the Playoff Loss
Published 05/27/2020, 4:29 PM EDT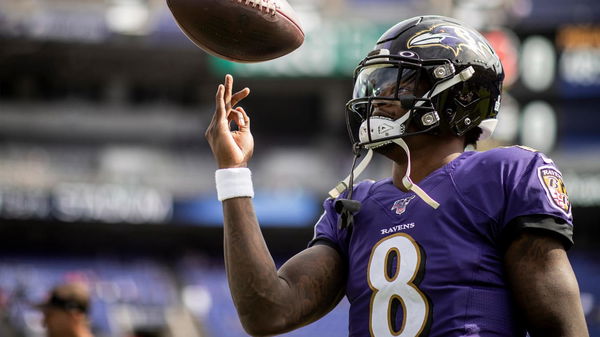 ---
---
Back in 2018, the Baltimore Ravens lost their playoff tie to the Los Angeles Chargers. Obviously they were devastated, but quarterback Lamar Jackson was not going to take the loss lying down. Recently, teammate Willie Snead spoke about that crushing defeat and how Jackson reacted to it.
ADVERTISEMENT
Article continues below this ad
Suffice to say, Jackson was more fired up than devastated, and he swore to return to the playoffs even stronger. In his words, "Man, I'm about to get so much better from this. I'm going to take everything to the next level". Fighting words from a talented quarterback, and now the onus is on Jackson to put money where his mouth is. In addition to that, he also has to ensure that his team backs him up.
ADVERTISEMENT
Article continues below this ad
Lamar Jackson is determined to take the Ravens to new heights
Snead revealed that Jackson's fighting talk came long before he was considered for MVP status and before the hype built. Lamar Jackson declared that he needed to work on playing better and throwing better. At that time, he entered the team halfway through the season and played raw football.
It was at that moment that Willie Snead realized what kind of player Jackson was. A player of that calibre is certainly harbouring dreams of winning the Superbowl and the NFL championship. Jackson is so good that he has caught the eye of nearly every coach. One thing that they admire most about him is his pinpoint accuracy.
According to The Athletic, "The thing not talked about enough with Jackson is his jump in accuracy. He worked so hard to get more accurate. It wasn't a little more accurate—it was a lot more accurate. Coaches around the league marvel about his accuracy and how much he jumped last year. He has gone through the ceiling because of his work ethic."