"I'm Not Comfortable With Anybody Not Being Here": Aaron Rodgers & Others Absenting OTAs Has Coach Matt LaFleur Shifting in his Seat
Published 06/03/2022, 11:30 AM EDT
Green Bay Packers head coach Matt LaFleur was not a happy man when he found out that quarterback Aaron Rodgers was absent during the voluntary OTAs. He was reportedly annoyed by the absence of the veteran players on the Packers roster. While the HC realizes that some players had issues in their commute over the weekend, he considers these voluntary OTAs to be important.
The mass absence of veteran NFL players like Jaire Alexander, Sammy Watkins, and Preston Smith spurred LaFleur to address. While talking to the media before the Tuesday practice, the Packers head coach states, "I'm not comfortable with anybody not being here. I'd like 'em all here. Again, it's their choice. Next week is a mandatory minicamp, so there's consequences obviously for not coming."
ADVERTISEMENT
Article continues below this ad
It was a stern warning from LaFleur, who is not happy with how voluntary OTAs has developed in recent seasons. While it serves the choice of his players, they risk losing the favor of coaches and the team if they skipped practice. The major changes took place during the 2020 lockdown and have affected the thought processes of NFL players, including Rodgers.
Matt LaFleur wants NFL players to mend their ways
He adds that while he wants all his players back for the OTAs, it should be the players who need to reach this knowledge. The Packers coach feels it is unfair for the veterans to set this example for players already doing OTAs with the team. He believes the situation has since changed from 2020, and players need to show up to reach peak fitness before the new season.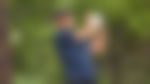 ADVERTISEMENT
Article continues below this ad
To ensure greater participation in the offseason activities, the franchise has taken steps in the past with large workout bonuses. Some players have taken advantage of these incentives and involve players like David Bakhtiari, Aaron Jones, Kenny Clark, and Dean Lowry, among others.
The OTAs gain importance because it helps players connect beyond the football field.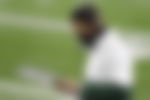 ADVERTISEMENT
Article continues below this ad
The upcoming NFL campaign will determine potentially how the veteran players might struggle to gel with the whole group. But there is going to be renewed optimism among Packers fans. They will hope for next season to be the year that ends their Super Bowl drought.
Watch This Story: Best Trash Talk From 'The Match' Between Tom Brady, Aaron Rodgers, Pat Mahomes & Josh Allen