"I'm Not Surprised By It": Jalen Hurts' Insane New 'Jacked' Avatar Incites Reaction From Former Patriot on Pat McAfee Live
Published 06/16/2022, 10:00 AM EDT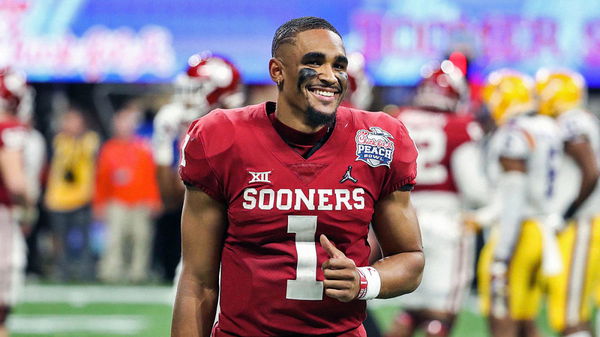 The NFL world is awestruck to see the insane transformation of Philadelphia Eagles' young quarterback, Jalen Hurts. The 23-year-old Texas native, who boasts of an incredible Hulk strength with his unrealistic weight squatting during his days at Alabama, has now jacked up his upper body in a couple of months.
In one of his recent photographs that went viral from the team's mandatory OTAs of 2022, the transition is noticeable compared to last summer. Recently, former Colts punter Pat McAfee on his show hosted former Patriots cornerback Darius Butler and discussed the future of Hurts with this surreal transformation this off-season.
ADVERTISEMENT
Article continues below this ad
Interestingly, the Alabama alumnus is capable of squatting roughly the weight of a black bear. A few years ago, he wowed the fans with his crazy leg strength and squatting skills. However, his upper body was of primary concern, which wasn't proportionate to his lower body.
But looking at other quarterbacks like Peyton Manning and Tom Brady, all that was required for a quarterback was flexibility and arm strength. Certainly, the Eagles might have seen such capabilities in this youngster when they drafted him in the second round of the 2020 NFL draft.
In his first rookie season, Hurts was a backup QB. Later in 2021, the youngster got promoted to the starting role and played 15 games for the Eagles. He registered for 3144 passing yards and 16 touchdowns that season.
With this body transition, it is expected that the quarterback may perform better this season. Eagles' head coach Nick Sirianni was impressed with his signal-caller's hulky figure. Similarly, former cornerback Darius Butler couldn't resist his thoughts and analyzed Hurts' new look.
What did Darius Butler say about Jalen Hurts on the Pat McAfee show?
The former Patriots' cornerback affirmed the same theory everyone is dropping about how viable Hurts might prove for the Eagles. The 23-year-old spent some crazy hours in the weight room this off-season, which resulted in his jacked upper body. "This guy's committed. He's been locked in the weight room. He cares about it." Butler said on the talk show.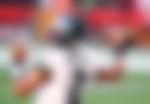 "Some guys go away, and when they're away, and they come back. You can look at a guy, know if he's been working or not," he added to his statements. Butler also mentioned that he was not surprised, as Hurts was already a star at Alabama who exhibited his weight room skills.
ADVERTISEMENT
Article continues below this ad
"We heard rumors and stories about him lifting crazy weights in Alabama and Oklahoma when he was in college. So I'm not surprised by it." the veteran said on the Pat McAfee Show.
ADVERTISEMENT
Article continues below this ad
Can Jalen Hurts meet the expectations of fans and stars in the NFL world?
Watch This Story – Tom Brady Spills His Secret to Stay Healthy; Shares 6 Simple Steps