"I'm Trying to Do Too Much" – Patrick Mahomes Admits Huge Flaw in Kansas City Chiefs' Run
Published 10/27/2021, 8:15 AM EDT

Follow Us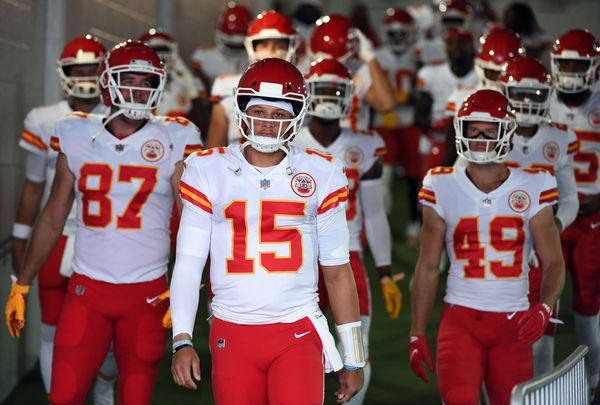 It is surely a tough moment for Patrick Mahomes to deal with. During his four seasons with Kansas City Chiefs, this has been the worst start ever for him. And with six interceptions in his previous six games, Patrick lies at the center of all the criticism.
However, their reaction to the adversity upon him and his team will decide the trajectory of their season up ahead. Will they be able to rise and shine despite all the criticism or succumb to it is yet to be seen? Although his optimistic discussion with Rich Eisen indicates that, wonders may happen.
ADVERTISEMENT
Article continues below this ad
Kansas City Chiefs with a great offense
"I feel like we did a lot of great things offensively," Mahomes told Eisen. "We obviously didn't have the game that we wanted to have this last week. But I think if we get these guys to get the things rolling, we execute and we cut the turnover out. I think this offense can still be pretty special, especially when you have coach Reid coaching." 
Mahomes believes that their offense can beat any team in the league. However, this season, players have failed to interpret coach Reid properly, resulting in such failures. He said, "I don't think he's been figured out too many times."
Patrick Mahomes learning about what life is like when your defense can't get stops and your offense loses something off a historically loaded group.

Welcome to the Aaron Rodgers experience.

— Peter Bukowski (@Peter_Bukowski) October 24, 2021
The Chiefs have reached the Super Bowl in their previous two seasons, and they are far from over. The adversity comes and goes. It's just how they deal with it really matters.
Patrick Mahomes admits his fumbles
Mahomes went on to admit that he was trying to stretch himself far too thin this season. He expanded on the fact that his efforts on the field sometimes end up being detrimental to the team's success.
"I think there are moments where I'm trying to do too much," Patrick when talking about his contribution to the team. "I think it's nothing to do with any other guy on the team, offense, defense or the special team. It's just me wanting to win. I think more than pretty much everybody and I try to do whatever I can to put our team in the best positions to win."
ADVERTISEMENT
Article continues below this ad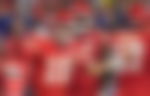 "But there're times where the way that I've done the turnovers that I've created the fumbles the interceptions have hurt the team more than a way that I didn't intend to happen so, me kind of getting back to my fundamentals I think will be extremely important for us to have a successful season."
ADVERTISEMENT
Article continues below this ad
Mahomes admitted that his urge to win at all costs has made him commit to plays that instead have hurt his team. The humble quarterback further believes that he needs to work on his fundamentals to handle that kind of situation so that when it happens, he doesn't end up losing the ball.