In His Instagram Story, DaBaby Notes That He Won't Be Watching the Super Bowl as a Mark of Respect for Tom Brady
Published 02/05/2022, 3:19 PM EST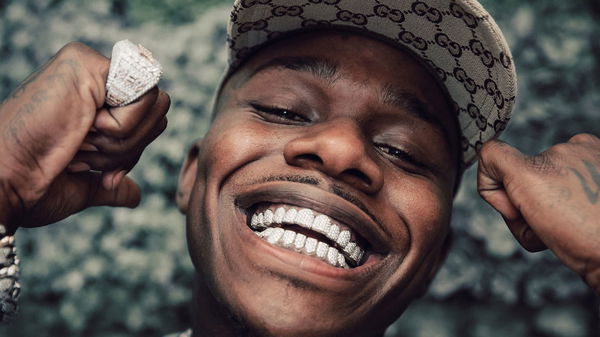 Tom Brady's retirement news came as a shock to the entire football community and all of his die-hard fans around the world. After his retirement, NFL fans were disappointed because they couldn't see the greatest players in NFL history play anymore. Furthermore, Tom Brady was on top of his game when he broke this heartbreaking news to the world.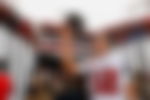 The sting of not seeing Brady play anymore has been felt by many people. However, Da Baby has come up with an alternative to coping with Brady's retirement. He is so devastated that he won't be watching the football anymore. The 'ROCKSTAR' posted a hilarious story on Instagram that he won't be watching football out of respect for Brady.
ADVERTISEMENT
Article continues below this ad
A user on Instagram, 'nflonfox' asked DaBaby which conference has the best group of Pro Bowl wide receivers. DaBaby hilariously replied, "I'm no longer watching the game of football out of respect for Brady."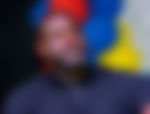 In response, Tom Brady reposted DaBaby's story with a folded hands emoji, expressing his gratitude. Nonetheless, this is a two-way street, and Brady has also been spotted grooving at DaBaby's songs.
ADVERTISEMENT
Article continues below this ad
The 'BILLION DOLLAR BABY' is a huge Tom Brady fan
Keeping an eye on DaBaby's Instagram handle, it is evident that the rapper is a huge Brady fan. Additionally, he has been spotted several times at the stadium, supporting his favorite player. DaBaby wagered $500k on Tom Brady before the Super Bowl 20121 matchup between the Kansas City Chiefs and the Tampa Bay Buccaneers. Additionally, he posted a hilarious video on Instagram after the Bucs defeated the Chiefs in the Super Bowl 2021.
 

View this post on Instagram

 
ADVERTISEMENT
Article continues below this ad
DaBaby and all his fans want to see Tom Brady play. However, this is not going to happen anymore. This is a sad reality for the football world and is something that the fans will have to accept.