"Incorporate it much like Taysom Hill-" Brett Favre Suggests a Way to Play Aaron Rodgers and Jordan Love Together
Published 07/01/2020, 5:45 PM EDT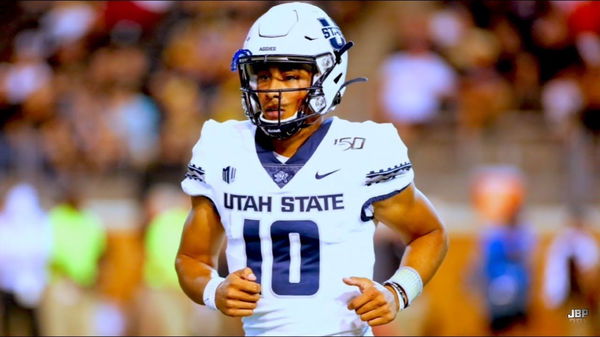 ---
---
Green Bay Packers' decision to select Jordan Love in the first-round draft has surprised many. Given that they already have a quarterback in their roster in the form of Aaron Rodgers, it seemed quite hard to digest why they selected Love in the first place. Experts thought Packers are planning to groom Love under Rodgers, so that when the latter retires (or leaves the club), Love could become a starter.
ADVERTISEMENT
Article continues below this ad
But until then, how can Green Bay fully utilize Love? Well, former NFL quarterback Brett Favre has a plan. In an interview with TMZ Sports, Favre proposed using Packers top-pick Love like New Orleans Saints' Taysom Hill.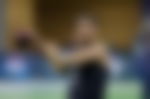 ADVERTISEMENT
Article continues below this ad
Jordan Love: His Time will Come
Favre said, "I think there are ways to incorporate it much like Taysom Hill with the Saints. Use him as a halfback, a halfback pass, but occasionally let him run it just to show that you'll do that. Something like that."
It is still doubtful if Love could emerge as a utility player for the Packers right in his first season. But it is also certain that he might not just yet get the opportunity to start for his team. Favre continued, dedicating to Jordan Love, "Soak it all in and your time will come."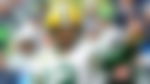 ADVERTISEMENT
Article continues below this ad
Rumors have it, Aaron Rodgers wasn't very happy when news broke out about Love's selection. It was a signal that his club started looking forward beyond Rodgers as their quarterback. Speaking of Rodgers' relation with Love, Favre said, "My discussions with Aaron. I never got the sense that he was upset that they had signed a quarterback but more so didn't get immediate help. And, it just sends the wrong message."
New Quarterback in the Making
On the other hand, Jordan Love isn't thinking too much about his long-term role with the Packers. In an interview with Fox 11 News, the 26th overall pick said, "It's been three months since the draft, something like that. Just because we haven't really gotten started into it yet, it's kind of surreal. I'm a quarterback. Whatever way they can use me, I guess. I mean I haven't looked too much into it. Obviously, I hear my friends talk about it all the time and all that, but I don't look into it. It is what it is."
ADVERTISEMENT
Article continues below this ad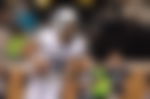 Love will start his first training session with the Packers next month in the Nitschke Field. Before that, he is collaborating with rookie running back AJ Dillon and wide receiver Allen Lazard to practice some throws ins. He is indeed excited to start, but when it happens, is a secret that time will unlock.