Peyton Manning Sports 'Omaha' Cap In Omaha and NFL Twitter Can't Get Enough Of It
Published 06/18/2022, 8:07 AM EDT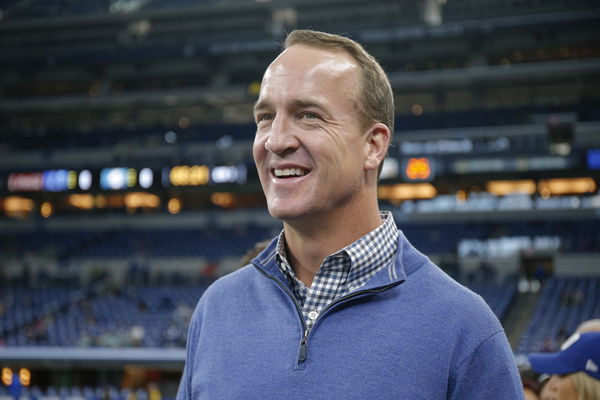 Peyton Manning has the top-rated drip, and his recent appearance had an appropriate fit. The Pro Football Hall of Fame QB is living a retired life, but he continues to make headlines. Peyton is again trending for all the good reasons. The man who idolized Omaha sported an Omaha cap while attending a game in Omaha.
Peyton Manning was in attendance at a College World Series game on Friday. The game featured the Texas Longhorns and Notre Dame Fighting Irish. It was the first matchup of the eight-team event to determine the national champion of college baseball.
ADVERTISEMENT
Article continues below this ad
When a camera noticed him, the Hall of Fame quarterback sat in a relaxed position. Manning was also sporting a cap with the phrase "Omaha" on it.
Peyton Manning is a GOAT, and Twitter agrees to it
The legendary Bronco drew the attention of NFL fans, who could never get enough of him. They used Twitter to make some amazing points.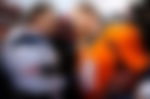 A user sees the need for Orange and Blue 'Omaha' caps in the Denver Broncos merchandise.
Need orange and blue Omaha hats here in Denver

— Sam-Jamie Abeyta (@Jamie_Abeyta) June 18, 2022
Moreover, a user believes he is simply photographing his living and selling it for huge amounts of money.
He's basically just filming his life and selling it for millions!!

— SmallBaller (@denverrefugee) June 18, 2022
According to one user, Peyton Manning merely 'Omahad' his way to the Super Bowl.
Payton manning omahad his way to a super bowl

— NBA On The Court (@NBAOnTheCourt1) June 18, 2022
A user notices that Manning got GA tickets and a random kid is picking his brain.
Looks like he got GA tickets, some random kid is having his mind blown right now

— Kelvin of the Rocks (@TwinTwisterDad) June 18, 2022
Moreover, a user claims that he made an entire city as his own brand, which is incredible.
this man really made a whole ass city in the midwest his whole brand i love it

— amirah (@vhslore) June 18, 2022
A user simply keeps the notion that Omaha should be replaced with Peyton
Should just call it Peyton, Nebraska

— Sp🏀rtScape (@sp0rtillumin8s) June 18, 2022
Furthermore, a user calls Peyton simply promoted his production company in a sleek manner
That's the name of his production group. Free promo lol

— Andrew Buckman (@buckmansports) June 18, 2022
ADVERTISEMENT
Article continues below this ad
All in all, Peyton is an absolute legend to pull it off in that way.
Why does Peyton use the phrase 'Omaha'?
The 'Omaha' cap by Peyton Manning is a fitting appearance for all the fascinating reasons. First and foremost, Manning became renowned for hollering "Omaha" as a loud enough signal during gameplay. Second, Manning's television production company is called "Omaha Productions." Finally, the College World Series, that Peyton attended, took place in Omaha, Nebraska.
ADVERTISEMENT
Article continues below this ad
Furthermore, Manning's Omaha Productions has a deal with ESPN, the CWS broadcasters, to create content such as the ManningCast alternative feed throughout Monday Night Football. The HOF quarterback and his cap reference were a simple but effective choice.
Watch This Story: "There Were Like A 1000 girls there": Gisele Bundchen Remembers Tough Initial Days Before She Married Tom Brady