FLAWLESS! Frank Reich Heaps Praise on Carson Wentz' Match-Winning Performance
Published 11/05/2021, 2:16 PM EDT

Follow Us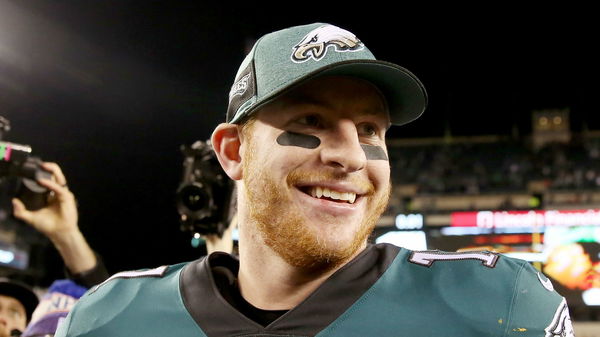 AFC South can arguably be called the weakest division in both the NFC and AFC. Apart from Tennessee Titans, the rest three of the division with all due respect are simply not up to the mark this season. Indianapolis Colts were one of those three until recently where they look like they have turned over a new leaf. Last night saw the Indianapolis Colts eke out a dominating performance over the New York Jets by winning the match 45-30. Quarterback Carson Wentz was the star of the match with three touchdowns.
What's more impressive was how he returned to a fine form after losing the match last time.
ADVERTISEMENT
Article continues below this ad
"Carson Wentz was freaking flawless tonight." – Frank Reich can't get over Carson Wentz' performance
Owing to Carson Wentz's decisive performance last night, the Indianapolis Colts head coach Frank Reich was all praises for the quarterback. According to Reich, Carson Wentz had a perfect game and made no mistakes yesterday. He was in particular impressed by how composed and cool Wentz looked.
"Carson Wentz was freaking flawless tonight. Flawless," Colts head coach Frank Reich said. "Complete command of the offense today. He played really good football," Frank Reich concluded.
"Big, emotional last week" – Carson describes his mindset after last week's embarrassing performance
ADVERTISEMENT
Article continues below this ad
Last week, fellow AFC South competitors Tennessee Titans and Indianapolis Colts competed in a tight affair. The thriller was eventually clinched by the Titans but the win felt more like a giveaway by the Colts. Many blamed Carson Wentz for his poor performance being decisive for the loss and rightly so. The quarterback barely completed 50% of his passes against the Titans. To make matters worse, his only two throws resulted in interceptions as well. Despite the poor display, he looked like a different man last night.
"Had no choice when you play a Thursday night game," Wentz said. "I watched it that night and woke up Monday morning and it was on to the Jets. That's the same mindset I had and everybody else had. We know it was a big, emotional loss last week but we had to flush it quickly and turn around. I'm happy with the way we came out today."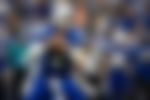 Here's hoping that Carson Wentz continues playing that way he does.
ADVERTISEMENT
Article continues below this ad