Colts QB Carson Wentz Shared Advice With College Alum Trey Lance Ahead of 2021 NFL Season
Published 06/29/2021, 9:17 AM EDT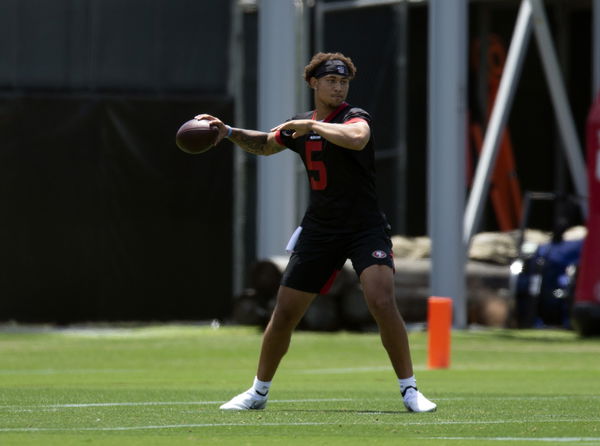 ---
---
North Dakota State has only ever had two players from their program drafted in the 1st round of an NFL Draft. And incidentally, both have been quarterbacks. Carson Wentz in 2016 and Trey Lance in the 2021 NFL Draft.
ADVERTISEMENT
Article continues below this ad
While Wentz knows the pressure of being in the NFL, it's all very new to San Francisco 49ers' rookie QB Trey Lance. But despite being on different teams, Wentz took some time out to guide his younger counterpart on how to navigate his way around the league.
Carson Wentz expects Trey Lance to thrive in the West Coast
ADVERTISEMENT
Article continues below this ad
Speaking to NBCSportsBayArea.com, Wentz talked about his interaction with Lance during a charity softball game he hosted at Fargo.
"There are going to be a million things pulling you in one direction, then the other direction, pressure, expectations, all these things," Wentz said. "But I know Trey. He's got a great head on his shoulders. He's young, age-wise, but he's very mature."
Wentz knows the pressure of being a Top-3 pick far too well. Drafted by the Philadelphia Eagles, Wentz had played an instrumental role in helping the Eagles qualify for the Playoffs in 2017, the year they won their first Super Bowl.
Now a part of the Indianapolis Colts, Wentz looks to start afresh after a disastrous end to his time in Philly. Lance too joins a new set-up; one that Wentz believes will help Trey Lance grow as a player.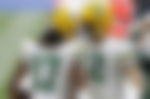 "I know he's going to be just fine. He's in a great situation. They have a great culture there in San Fran, a good coaching staff. So I know he's going to do a great job, and I'm excited for him," said Wentz.
And as for his parting advice to Lance, Carson Wentz suggested the young QB stick to the basics and just focus on doing what he does best.
ADVERTISEMENT
Article continues below this ad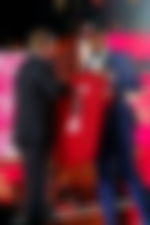 "I just keep telling him to be himself, 'Don't let any of those things change who you are. Don't change your values, change your perspective on football. Just go play."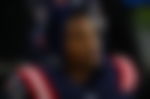 ADVERTISEMENT
Article continues below this ad
Lance is expected to play a key role in the San Francisco-based franchise's goal of winning their first Super Bowl since the turn of the millennium. And Niners fans will hope that he'll be able to emulate what Wentz did during his second season at Philly.
Trending Stories