"Couldn't Even F*cking Move": Pat McAfee Lashes out at Tom Brady's TB12 Program
Published 11/28/2021, 5:23 AM EST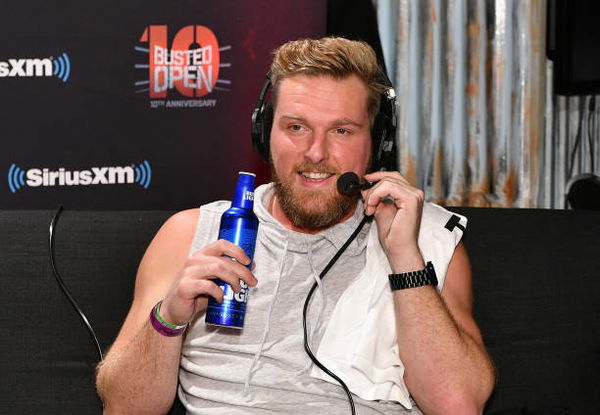 Tom Brady is arguably the greatest quarterback to have ever set foot in the world of NFL. The GOAT has incredible stats for sure, but what's more incredible is his insane longevity. The quarterback is 44 years old, but he still plays like he is in his prime. He credits his insane longevity to his fitness and nutrition regime and rightly so.
The quarterback time and time again has expressed the importance of fitness in life and hence started the TB12 program with this vision. The quarterback is widely popular and naturally, the TB12 program is also a rage. Hence recently, Pat McAfee tried a massage from the TB 12 program to know what the hype's all about and it's safe to say he had a sour experience.
ADVERTISEMENT
Article continues below this ad
What is the TB 12 program?
TB12 is the fitness and wellness organisation co-founded by Tom Brady. The aim and the thought behind the program are simple. It is not about having big muscles, but having functional muscles. Hence, in the TB 12 method, you won't mind much of weight lifting but more of functional workouts with an emphasis on recovery.
Recovery is a very important part of fitness, as it prevents injuries. One of the most popular forms of recoveries is massage, and it is something which is a part of the programme. The benefits of massages are many and hence is used by countless celebrities. "There are all sorts of benefits to massage," Rebecca Kordecki, a massage therapist who has worked with actors like The Rock and Dolph Lundgren, told Men's Health. "I think improved circulation is one of the biggest, really. Anyone can benefit from improved blood flow in their body."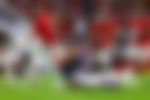 Tom Brady and his TB 12 "massages are terrible" – Pat McAfee after getting a massage done from the TB12 programme
Pat McAfee of the Pat McAfee show recently tried out a massage from the TB12 programme and safe to say, he had a very poor experience. According to him, he felt even worse after the massage and would never do it again!
ADVERTISEMENT
Article continues below this ad
"Those massages are terrible," he said. "I did it one time, and the next morning I was sore in places I didn't know I had fucking muscles. He was rolling and working on all these muscles that I didn't know I had nor needed… The next day I couldn't even fucking move my foot, like I'm never doing that again… I'm soft, I think."
ADVERTISEMENT
Article continues below this ad
Have you downloaded the TB12 app? Are the exercise routines worth it? Let us know!