Insider Claims Tom Brady Left the Patriots to Shed Tag of Being Bill Belichick's Side Kick
Published 02/22/2021, 3:07 PM EST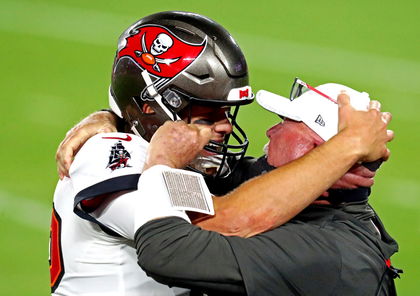 ---
---
Tom Brady arrived in Florida on the back of yet another 'average' season with the New England Patriots. At 43, critics did not expect too much from the 3-time NFL MVP after he penned a 2-year deal worth north of $50 million with NFC South Franchise Tampa Bay Buccaneers in the summer of 2020.
ADVERTISEMENT
Article continues below this ad
However, what followed next will truly go down as one of the greatest Super Bowl runs in NFL history. Tom Brady and his band of speedsters in Tampa Bay made their way to the Super Bowl LV title by beating the defending champions Kansas City Chiefs earlier this month.
In doing so, Brady went on to win his 7th Lombardi title and his first-ever without coach Belichick and the Patriots.
ADVERTISEMENT
Article continues below this ad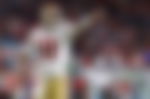 Tom Brady looking to prove Bill Belichick wrong once again in 2021
Tom Brady and his controversial equation with former coach Bill Belichick were at the center of the debate on today's installment of ESPN's Get Up.
While conversing with host Mike Greenberg, analyst Dan Graziano said that Brady has successfully moved out of coach Belichick's shadow after the former's latest Super Bowl triumph.
He said, "This is a lot of what we were saying a year ago, when Tom Brady left a lot of what Brady was saying was 'I enjoyed my time in New England, it's time to try something different' and obviously, that's worked out, you know, you don't want to obviously be labeled a sidekick to Bill Belichick in New England for all those years. "So he's proven, obviously, if anyone had any doubts, that he was much more than that…now it's up to Belichick, as we've discussed earlier, in previous weeks, to sort of show that he can win without Tom," Graziano said on the show.
ADVERTISEMENT
Article continues below this ad
Brady and the Bucs will be hoping to successfully defend their title in 2021. However, coach Bruce Arians and GM Jason Licht will have to work hard to hold on to major members of their current squad.
The likes of Leonard Fournette, Rob Gronkowski, Antonio Brown, and others are heading towards free agency. Can the Buccaneers make it 2 wins in 2 as Brady enters the final year of his deal? Tell us what you feel in the comments below.
ADVERTISEMENT
Article continues below this ad