NFL Insider Names the Most Underrated Draft Picks Available This Year
Published 03/15/2021, 1:45 PM EDT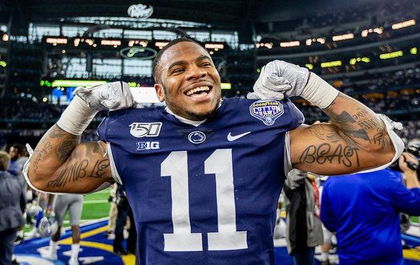 ---
---
The 2021 NFL Draft is scheduled to be held between April 29th and May 2nd in Ohio, Cleveland. However, it must be observed that the location might change based on any further COVID-19 related updates from the government.
ADVERTISEMENT
Article continues below this ad
There are a number of young quarterbacks up for grabs at this year's draft including the likes of Trevor Lawrence (Clemson Tigers), Zach Wilson (BYU), Justin Fields (Ohio State), Trey Lance (NDSU), and Mac Jones (Alabama Crimson Tide).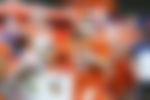 Teams such as the Jacksonville Jaguars, New York Jets, Atlanta Falcons, and Miami Dolphins will be keeping a close eye on these up-and-coming shot-callers.
ADVERTISEMENT
Article continues below this ad
But who are the other young starlets that can help strengthen teams in 2021?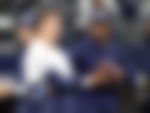 Micah Parsons tipped as a potential first-round pick at 2021 NFL Draft
While teams will be gunning for Heisman Trophy-winning wide receiver De'Vonta Smith, former NFL player-turned-analyst Bucky Brooks believes a certain Penn State player is currently flying under-the-radar.
On the latest segment of The Rich Eisen Show, Brooks said, "I'm a fan of a big kid and I'm gonna talk about Micah Parsons, the linebacker from Penn State.
"In a normal year, we'll be talking about him and what he brings to the table. Dynamic playmaker. On the second level, we saw the impact that Devin white had on the Tampa Bay Buccaneers defense.
"I think Michael Parsons is a unique defender. He can hit, he can run, he can cover, he can give you the nastiness that you want to see. I think he is someone that for whatever reason, is being undervalued in the process.
"I think when we look back at the end of next season, we're going to say, 'Man, how did we miss out on Michael Parsons'. He's a dominant player.
"And we just didn't talk about him enough, partially because he didn't play his final season after opting out due to COVID," Brooks said on the show.
Micah Parsons to New England Patriots?
ADVERTISEMENT
Article continues below this ad
In fact, Bucky further went on to speculate that the Bill Belichick-led New England Patriots could move for the young linebacker next month.
"The New England Patriots don't make a move at quarterback. And he's somehow in range. He is to me a Patriot because of his versatility, his toughness, and what I believe the Patriots want to get back," Brooks added.
Parsons will turn 22 on May 26th, 2020. He could serve as a long-term member of Belichick's defense as the Patriots work on their transition. But will he be available at #15?
ADVERTISEMENT
Article continues below this ad