'Intriguing' – Odell Beckham Jr. Joins the Cryptocurrency Bandwagon
Published 08/24/2021, 1:52 PM EDT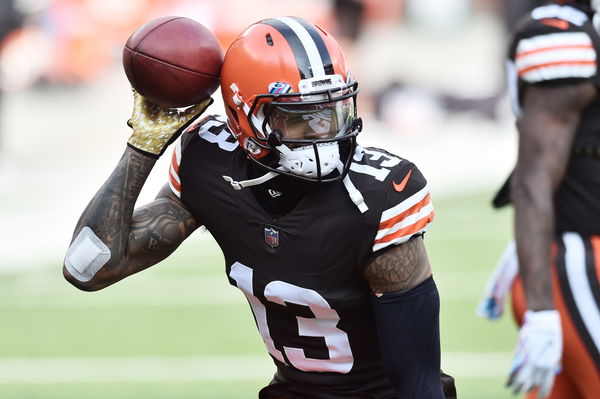 ---
---
The last 12 months or so have hit humanity the hardest it's been hit in the last century or so. People across the globe have had to adapt and get used to what's being termed as the 'new normal'. A part of this new change is the emergence of cryptocurrency. The likes of Bitcoin, Ethereum and other new online digital currencies gave rise to a whole new market.
ADVERTISEMENT
Article continues below this ad
Prominent names like Elon Musk, Dan Morehead and the Winklevoss twins all back the new trading market. In a world where data is king, the cryptocurrency holder is a big game player. Even reigning Super Bowl MVP Tom Brady jumped on the wagon earlier this year.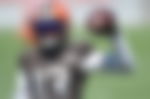 The latest player to do so, is Cleveland Browns wide receiver, Odell Beckham Jr.
ADVERTISEMENT
Article continues below this ad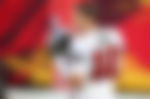 Odell Beckham Jr. explains why he joined the cryptocurrency cult
Seasoned NFL wide receiver Odell Beckham Jr. joined Cobie & Ledger on a recent episode of UpOnly on FTX. He spoke about his reason behind investing in crypto and what he feels is the USP of the sensational product.
"It's kind of more of like, you know, the world is evolving. And I'm seeing that this is where to be this is the space, you have teammates that you talk to about finance or if any of them brought up crypto or any of that kind of stuff."
ADVERTISEMENT
Article continues below this ad
"You know, there's the chatter in a locker room and we talk about those kinds of things…so it's definitely something that's intriguing. And like I say, I feel like if you don't, if you don't get with this world, then you'll kind of get lost and you'll get left behind. I know that this is hot now and it could be something that could be for a very, very long time, but you just want to try and just like anything else to gain as much knowledge and information as you can," Odell said on the show.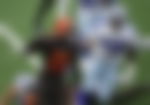 Business aside, OBJ is looking to make a comeback on the football field as well in 2021. The former New York Giants man has been struggling with different fitness issues since moving to Cleveland. This could be a make or break season for Odell.
ADVERTISEMENT
Article continues below this ad
Will head coach Kevin Stefanski look to offload him in 2022? Tell us what you think in the comments below.