Is Amazon's NFL Version of All or Nothing Returning for Season 6 in 2021?
Published 05/12/2021, 9:05 AM EDT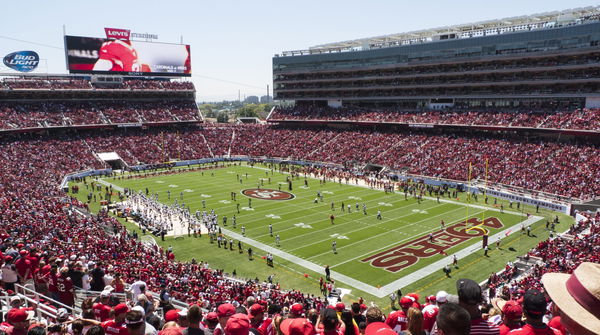 ---
---
For NFL fans, there's nothing more painful than going months without football due to the offseason. But thankfully, some avenues have offered relief to fans over the past few years. 
ADVERTISEMENT
Article continues below this ad
One such distraction is the Amazon Prime original docuseries "All or Nothing". The series features a production crew following a franchise throughout an NFL season to give fans an idea of what happens behind the scenes.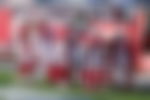 The show lands each year in the offseason and has aired 5 successful editions so far. Started back in 2015 with the Arizona Cardinals, the most recent installment of the show documented the 2019 season of the Philadelphia Eagles. 
ADVERTISEMENT
Article continues below this ad
Having witnessed Season 5 gain a lot of traction, fans have been awaiting the latest season of the show for quite some time. However, unfortunately, it looks like Season 6 might have to wait.
No Season 6 for NFL franchise    
Much to the disappointment of the NFL fans, there will be no Season 6 of All or Nothing in 2021. According to a report by Sports Business Journal, the Amazon Prime series did not shoot a Season 6 in 2020 due to the COVID-19 pandemic.
Even apart from the pandemic, there have been deliberations about accelerating production to air episodes as the season progresses.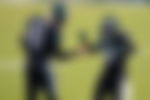 A move to clearly boost viewership numbers, it's not something coaches are ready to allow. Airing episodes of an ongoing season can potentially leak confidential information about a team's strategies and game plans.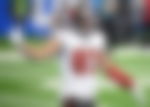 While there will be no Season 6 in 2021, NFL officials have maintained that the show is will eventually return. They cited the pandemic being the main reason for not producing the show in 2020.
ADVERTISEMENT
Article continues below this ad
All or Nothing does face competition from HBO's 'Hard Knocks', a show that follows an NFL team through its training camp preparing for the upcoming season of football.
Amazon, however, won't be too worried. With the Jeff Bezos-owned company attaining exclusive rights to 'Thursday Night Football' from 2023, the company is now well and truly a part of the NFL broadcasting ecosystem.
ADVERTISEMENT
Article continues below this ad
With a Season 6 possibly coming out in 2022, which team would you like to see in the latest installment of the series?