Is Patrick Mahomes Better Than Lamar Jackson?
Published 03/14/2023, 5:39 PM EDT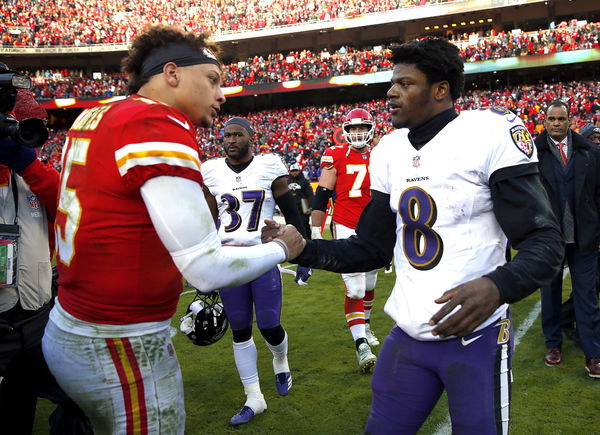 The NFL has once again flourished into the glorious age of quarterbacks like it once boasted. With Tom Brady and Peyton Manning out of the picture, some new-age powerhouses have emerged in the past few years. Joe Burrow, Josh Allen, Jalen Hurts, Trevor Lawrence; the list is not a small one. However, the two most impressive candidates on that list since the very start have been Chiefs QB Patrick Mahomes and Baltimore Ravens' Lamar Jackson.
Let's look at a side-by-side comparison of the two stellar league quarterbacks, fighting for the top spot in legacy.
Patrick Mahomes Vs Lamar Jackson: Stats and Records
ADVERTISEMENT
Article continues below this ad
The Kansas City Chiefs clinched Super Bowl LVII, beating the Philadelphia Eagles 38-35. And Patrick Mahomes ended the 2022-23 season with an all-time offensive yards record. Overall, he's been ahead of Action Jackson in the stats department this year. His 5250 passing yards tower over Lamar's 2242, although Jackson missed a few games. Mahomes' 41 touchdowns were also higher than the 17 Jackson threw.
However, Lamar Jackson led the rushing sector with 764 rush yards compared to Patrick's 358. But with a turn of events, despite running less, the Chiefs QB had more rushing touchdowns (4) than the Ravens' (3). When looking at the all-time numbers, Patrick leads with his 24,241 passing yards and 192 touchdowns against Lamar's 12,209 yards and 101 TDs, despite both of them starting full seasons in 2018.
Comparing Patrick Mahomes & Lamar Jackson's worst injuries
Canon-arm Mahomes has enjoyed relatively fewer injury worries than Louisville's Lamar Jackson. And that's mainly because of Patrick's superhuman recovery abilities. It's not like Mahomes hasn't had his share of eye-turning injuries, rolling his kneecap in a game during the 2020 season. But he was back playing in a few weeks and led his team to a Super Bowl.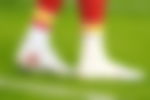 Besides, this year was no different. The Chiefs' pocket master suffered a brutal high ankle sprain in their divisional-round playoff game. However, Patrick powered through, as usual, and lifted his second Lombardi. Put against that, Lamar is not so quick to rehab. Jackson has suffered from a bad knee that even saw him miss the last 6 games this year, including Baltimore's playoff loss to the Cincinnati Bengals. Apart from the knee, Lamar has also struggled with his back and ankle in the past, despite having missed only 1 game during his college days in Louisville.
Net worth comparison of Patrick Mahomes & Lamar Jackson
Patrick has the net-worth category under his belt as well. In 2020, the Chiefs' signal-caller created history when he became the NFL's highest-paid player at the time. Despite being surpassed by Aaron Rodgers, Deshaun Watson, and Kyler Murray in later years, Mahomes' 10-year $450 million contract puts him at a sweeter spot than Lamar Jackson. This came after a 4 year/$16 million rookie signing for Mahomes. And Lamar is just finishing up his rookie 4 years/$9.5 million contract and made $23 million in 2022.
As of now, Action Jackson's Baltimore Ravens future hangs in the balance after the two parties keep failing to arrive at a satisfactory number for the quarterback. However, the NFL world hopes for a max-signing for the charismatic Ravens QB.
Lifestyle and Expensive things owned
With about $32 million in net earnings, Lamar has splashed some of that with multiple expensive purchases. This includes his gold and diamond encrusted dog-face pendant and other jewlery, some of them worth over $100,000. 20 minutes from the Ravens' facility, in a suburb on the outskirts of Baltimore, Lamar lives a quiet and private life in his million-dollar mansion. Jackson has his own pool and backyard and dates college sweetheart Jamie Taylor.
Action Jackson also splurged $275,000 on his Mercedes SL 500 Grand Edition, including modifications. However, his newest toy is a $343,000 Rolls Royce Wraith.
Patrick, on the other hand, enjoys a family life in Kansas City with his wife Brittany and two kids, Sterling Skye and Bronze. Mahomes spent almost $2.5 million on his Sunset Hills West mansion in 2019, where he has a separate room for his enormous sneaker collection. Patrick's also the owner of his private jet and is the face of the jet company 'Airshare'. His luxury car collection would also put many to shame.
The most impressive in the garage is a $350,000 Ferrari 812 supercar. However, the quarterback is also a giver and gifted Brittany a Lamborghini Urus worth over $200,000 in 2021. Add to that Patrick's Daytona 18k Everose Gold Rolex worth a whopping half a million.
QB style, Playoffs and Super Bowl appearances
Patrick Mahomes comes from a traditional, pocket play and passing gameplay, playbook when it comes to quarterbacking. However, he did have some spectacular running shows in a few of the playoff games this year. The first down conversion against the Bengals that led to the crucial 15-yard penalty, and some heroic display in the Super Bowl showdown, turned the fortunes for an otherwise underdog Kansas City Chiefs.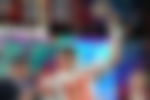 Lamar Jackson relies more on running, being one of the most prolific rushing quarterbacks in NFL history, drawing comparisons to the likes of Michael Vick. And the numbers speak for themselves. Jackson has 4437 career rushing yards, including two 1000-yard seasons in 2019 and 2020, compared to Mahomes' 1547 career number.
However, Patrick has a lead in the postseason success. Having reached 5 straight AFC Championship games, two Super Bowls champions and three championship appearances in the last four years, Mahomes' 9 playoff wins are monumental compared to Jackson's 1-3 record.
All you need to know about Patrick and Lamar's contributions to their teams
Before Patrick Mahomes, the Kansas City Chiefs, for a long time, wasn't in the spotlight it enjoys today. For almost 45 years, the Chiefs only had 3 playoff wins. And since 1993, Mahomes has been a part of five out of their last six conference championship games. Needless to say, the quarterback has turned the footballing fortunes of the Missouri franchise, bringing them their first Super Bowl in 2020 after half a century.
ADVERTISEMENT
Article continues below this ad
Despite not enjoying the equivalent postseason success as Mahomes, Lamar Jackson's contribution to bringing back the Ravens' lost glory has been undeniable. Baltimore is 40-17 since 2019 and without Jackson, that record dropped down to 4-9.
Awards and achievements
Lamar Jackson is yet to flaunt his first world championship ring and trails in this aspect to 2x Super Bowl MVP Patrick Mahomes. Jackson came into the NFL as the bigger star, beating Mahomes to the Heisman Trophy in college. Action Jackson continued his stellar form winning the NFL regular season MVP in 2019. However, Patrick still leads with his 2 MVPs. This season, Mahomes became the first player since Kurt Warner in 1999 to win the NFL MVP and the Super Bowl MVP in the same season.
ADVERTISEMENT
Article continues below this ad
WATCH THIS STORY: Brady shows support for Patrick Mahomes amidst backlash over Super Bowl trophy giveaway
Patrick Mahomes and Lamar Jackson are tied in the Offensive Player Of The Year category, each winning it once, in 2018 and 2019 respectively. 2x Pro Bowler Lamar Jackson is also lagging behind Patrick's 5-time selection. However, irrespective of the comparisons, the future of the league in terms of quarterback magic is in very safe hands.