"It Became Obvious": Chiefs GM on Why Tyreek Hill Departure Was Necessary for Patrick Mahomes to Reach Super Bowl
Published 02/06/2023, 1:28 PM EST

Follow Us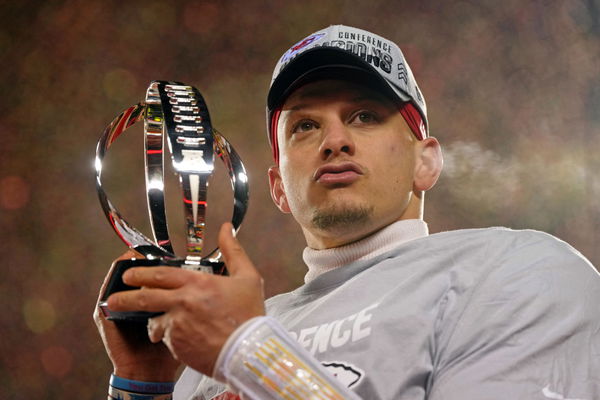 Patrick Mahomes has reached his third Super Bowl in the last four years. And he battled through every possible hurdle along the way. His own injury, teammates getting injured, and losing some key pieces from the team who help them won the Super Bowl LIV. And according to Kansas City Chiefs GM, Brett Veach, some of the tough calls made were essential for future success.
The biggest loss to Mahomes and the Chiefs during the previous off-season has undoubtedly been 'The Cheetah' bolting off to Florida. Tyreek Hill's departure to join the Miami Dolphins hurt the Chiefs. But they bounced back by taking advantage of the Tyreek trade and building around Mahomes.
Patrick Mahomes has always been the key
The Chiefs quarterback is on his way to a historic season. Patrick Mahomes can become the seventh quarterback in NFL history to become the league and Super Bowl MVP in the same season. The last person to do so was Kurt Warner in the 1999 season for the St. Louis Rams' Greatest Show on Earth. Mahomes led the NFL this season in passing yards and touchdowns.
And Veach knows the value of his QB and the necessity to build a strong team around him. Namely, a competent defense to complement Mahomes and his trusted weapon, Travis Kelce. If that meant letting go of the Cheetah to clear some cap space and drafting some young talents to fill the rest of the positions, then so be it.
"It became obvious as free agency started given the way wide receiver contracts were going up that it was going to be tough to do both," Veach told ESPN about keeping Tyreek and simultaneously building a good defense. "Everyone knew what the next two or three years would look like. And how many players we'd have to potentially cut and how difficult things would be," Brett added.
Mahomes has done quite well with this strategic call
With 41 touchdowns this season, Patrick seems to have adapted to the post-Tyreek offensive plays quite well. Kelce has been the go-to option alongside a talented bunch of exciting receivers, including JuJu Smith-Schuster and Marquez Valdes-Scantling.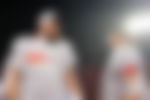 With Tyreek leaving, Veach and Co built a Kansas defense that ranked second in sacks this season. The Chiefs' D also ranked 5th in points allowed and was the 4th most efficient in stopping running game touchdowns.
WATCH THIS STORY: Alexis Ohanian chimes in to remind Serena Williams heroics as popular media house shows Michael Jordan and Patrick Mahomes bias
"When you have Pat Mahomes, we're wired to go after it every year," Veach explained the Chiefs' success recipe. Mahomes is still recovering from his high ankle sprain, while Travis Kelce gets ready to face brother Jason in Kelce Bowl on February 12.