"It Gets Easier And Easier Each Week": Brock Purdy's Revealed Chemistry With 49ers, Kyle Shanahan Poses Huge Threat To Eagles
Published 01/27/2023, 10:26 AM EST

Follow Us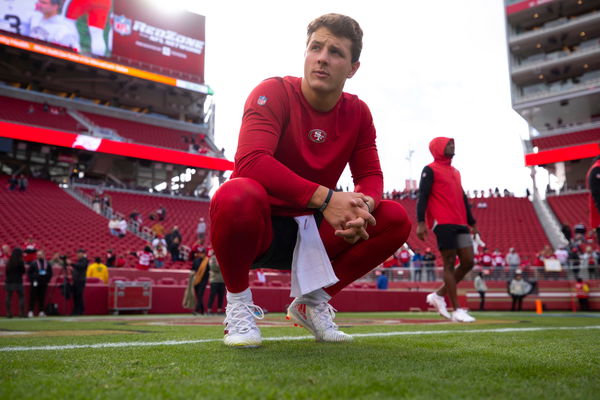 The 49ers and Brock Purdy have their biggest game of the season right ahead of them. And they are ready to exorcise some demons from last year's NFC Championship game loss. In the words of the great E-40 – BANG BANG NINERS GANG.
The 49ers look to head into Eagles territory and grab their 13th straight win. At the forefront of the late-season success for the 49ers has been the sensational rise of third-string QB Brock Purdy. By now, every NFL fan is familiar with the last pick of this year's draft. Mr 'Irrelevant' Brock Purdy has put together one of the greatest Cinderella runs that we've ever seen. The question on everyone's mind, though, remains the same.
ADVERTISEMENT
Article continues below this ad
 How will the fairytale end? Does Purdy Mania have enough gas in it to lead the 49ers to the finish line once again?
Kyle Shanahan's high praise for Brock Purdy
Ever since Brock Purdy took over from Jimmy G, the 49ers have almost shifted gears. They've looked like an entirely different team on offense with Purdy at QB, unlocking a new level of variation in their offense with Purdy's stellar play. Niners HC Kyle Shanahan has had high praise for Purdy's outstanding performances all year.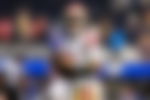 At the top of Shanahan's presser yesterday, he was asked if playcalling for Purdy has gotten easier since his debut in December. "Yeah, I think he's been pretty fluid from the beginning, but I mean it gets easier and easier each week. There's lots of times that the headset will cut off and there's a number of times we don't have to use the timeout because he's got a lot of those plays memorized anyways," Shanahan told reporters as per NinersNation. 
Purdy has certainly looked more and more comfortable in his role within the offense every passing week. The Iowa State QB has evolved to take on a greater role within the offense, with one stellar performance after another. Shanahan has given the keys of the offense to Purdy, and he has had the engine of the Niners in top gear ever since. 
49ers prepare for a showdown in Philadelphia
ADVERTISEMENT
Article continues below this ad
With their game against the Eagles, the Niners will face just their 2nd road game since Purdy took over as QB. The stakes will be higher than ever, and Purdy's abilities will be tested by fire. In their first road game, at Seattle in the regular season, there was a riveting atmosphere. 
Shanahan referred to their win against the Seahawks in the regular season when asked about Purdy's ability to handle the playoff atmosphere in a road game. "We'll do the same thing we did that week. That was huge just because that was our first game really all year that it was that important and Brock hadn't had experience with it and so it was great to have that, especially with us going to Philly."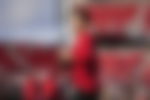 Purdy has certainly proved his worth in gold so far. But whether he can keep the Niner dream alive, and lead them to a 2nd Super Bowl appearance over the last 4 years is the biggest question for Shanahan's team. With a healthy Jalen Hurts, the Eagles are the most formidable team that the Niners will face. The NFC Title game is all set to be an absolute thriller, and we cannot wait to see how it goes down!
ADVERTISEMENT
Article continues below this ad
Watch this story: I don't think Tom Brady should be in the plans: This Raiders Legend Doesn't Want NFL GOAT To Be Part Of Las Vegas Raiders
Edited By: Deepika Bhaduri