"It Has Been Very Very Lucrative For Him": FOX News Commentator Brutally Slams Colin Kaepernick For His "Phoney-Baloney" With The NFL; Gives Reason For His Protests
Published 06/22/2022, 3:46 PM EDT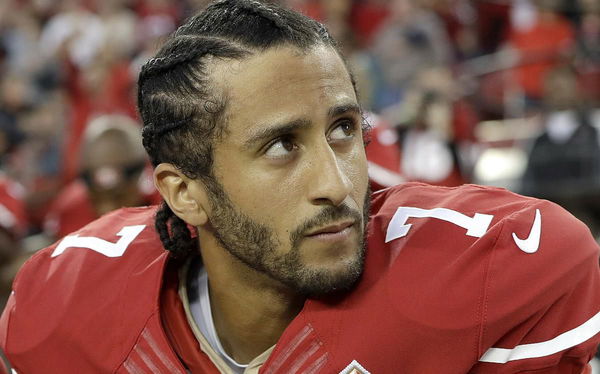 As a presenter, viewers know Fox News commentator Tomi Lahren for being extremely vocal and clear about her views. The presenter has a fiery and hard-hitting style of interviewing and presenting. With her recent podcast on the sporting channel Outkick, she marked her entry into sports commentary and brought on her singular style to the show.
In a recent episode, she interviewed NBA star Enes Freedom. They spoke about some of his comments and the impact they have had on him. Another athlete with strong views kept cropping up in the conversation- former San Francisco 49ers QB Colin Kaepernick. The host and the guest spoke at length about Kaepernick during their conversation.
ADVERTISEMENT
Article continues below this ad
Tomi Lahren's dig at Colin Kaepernick
Lahren was interviewing NBA star Freedom on her podcast, 'Tomi Lahren is Fearless'. The basketball star has recently been in the news regarding his comments and the Fox News presenter compared his views to that of former NFL athlete Kaepernick. She referred to the former NFL QB as "Someone who has been willing to sacrifice everything, of course, Colin Kaepernick," referring to his departure from the NFL because of events in his last year of active play.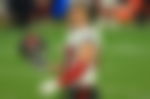 She said that many people were unclear about the events that went down with Kaepernick. Lahren was of the view that his protest for social justice started only when Blaine Gabbert replaced him as the new QB. The commentator told Enes, "It has been very, very lucrative for him… the opposite of what your advocacy has been for you." 
On learning that Kaepernick had ignored Freedom from the day he made his comments, Lahren had a brutal comment about Kaepernick. She said, "I think Colin is all about Colin… and it's obvious to me… that his mission is a bunch of phony baloney..." Her tweet also reflected her opinion of Kaepernick's act of ignoring Freedom's text messages.
She emphatically said that his actions in the last year of playing actively in the NFL had been completely unacceptable. They had nothing to do with social justice and raised questions about his liaisons.
What happened between the 49ers QB and Freedom?
ADVERTISEMENT
Article continues below this ad
Freedom mentioned on the show that he and Kaepernick had been friends and used to chat about issues between themselves. But it seemed to have had a fallout after the NFL star came to know some of his views. He said that he had not been able to reach Kaepernick. And hoped that it was because the former QB did not see his text messages.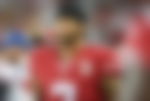 Freedom and Kaepernick seemed to have disagreed over certain points of view. Lahren's comments regarding Kaepernick's behavior were certainly brutal, especially those regarding his involvement in issues of social justice.
ADVERTISEMENT
Article continues below this ad
Watch This Story: Moments From NFL GOAT Tom Brady and Brazilian Supermodel Gisele Bundchen's Magical Wedding
Did you agree with what she said? Let us know in the comments!