"It was like talking to somebody in the locker room" – Mason Plumlee remembers zoom call with Peyton Manning
Published 08/24/2020, 2:22 PM EDT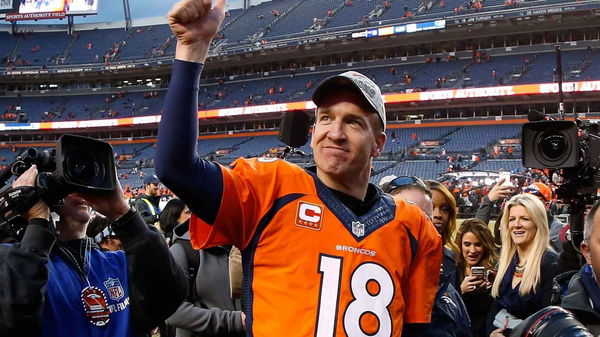 ---
---
It's a known theory that when you want to motivate someone to do well, you introduce them to a champion. Get them through an inspirational talk event, and there you go, there's enough motivation in the air. A similar thing happened when the Denver Nuggets basketball team authorities arranged a surprise zoom call for the team. And guess who was the guest? Well, it was none other than NFL legend, Peyton Manning.
ADVERTISEMENT
Article continues below this ad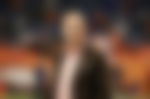 Peyton Manning in the house
ADVERTISEMENT
Article continues below this ad
The two time Super Bowl winner spoke with the Nuggets team members, where he came across many questions. One of the questions dealt with the motivation of playing in front of empty stands. In reply to that, Manning said he didn't have the right answer. Instead, he referred to the Chargers as the right team to answer the query.
According to Denver Post, the quarterback said, "He was like, 'I'm just not the one to answer that question. You'd probably have to ask somebody with the Chargers or one of these other teams."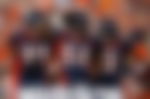 Nuggets' back-up forward Mason Plumlee asked him several questions, including, "Tell us what was it like to win a Super Bowl? What was it like to bring that back to the city of Indianapolis? What was it like to be on the player's side of that because (Gary) had been a fan and experienced it as a kid, but tell us about that."
In response, the 44-year old said, "Unfortunately for us in Indianapolis, we never saw the fruits of that because I had my neck injury, but Eli ended up winning the Super Bowl that year. We're always at the top. What are you doing then to stay motivated, right? Because you can't just wait around for the playoffs or the Super Bowl. You gotta be good every week."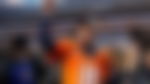 An inspiring legend
While remembering the interaction session, Plumlee said, "It was like talking to somebody in the locker room, which was really cool."
ADVERTISEMENT
Article continues below this ad
And what lesson did the basketball players learn from the Indianapolis Colts quarterback? Plumlee continued, "The message I took away from it was that they never got too high or too low, but they just stuck with the process of work and really building camaraderie within their organization, especially among the players. It was neat to hear from his standpoint how that develops and what it ultimately became, which was a couple Super Bowl wins."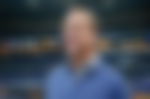 Manning is one of the greatest quarterbacks that the NFL has ever seen. He has received 99 ratings for his category in the EA Sports' Madden games, a record 6 times. At his prime, he could change the fate of the game, no matter how tough it seemed. Before the NBA season kicks off, hopefully, the Nuggets will be fairly inspired by Manning's talks.
ADVERTISEMENT
Article continues below this ad