"It Won't Be My Last Game in the NFL": Russell Wilson Speaks on His Seattle Seahawks and NFL Future
Published 12/31/2021, 11:28 PM EST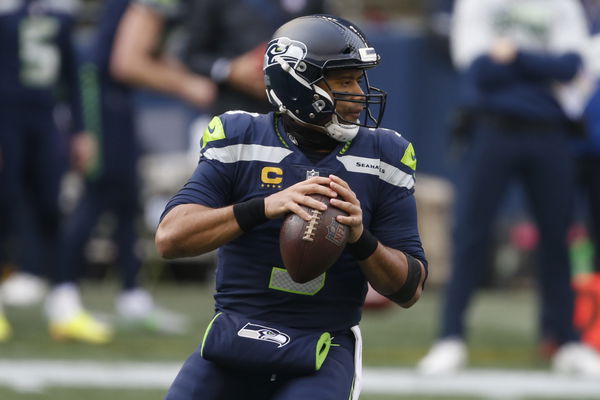 ---
---
NFL franchise Seattle Seahawks QB Russell Wilson openly dismissed future retirement plans and fueled trade rumors during Thursday Media Day. The veteran QB was looking to direct his questions about the here and now while reiterating his commitment to the franchise.
ADVERTISEMENT
Article continues below this ad
Wilson also while taking his time on each question, threw in subtle hints of moving out of Seattle. He did complicate things, stating, "I know for me personally, I hope it's not my last game (in Seattle), but at the same time, I know it won't be my last game in the NFL."
ADVERTISEMENT
Article continues below this ad
He reiterates his commitment saying, "So I'm just focused on today and getting better today. That's my focus, that's my goal, I love this city and I love this moment, I love these guys, so we got to make sure we get better today. That's the only thing that matters."
The Curious Case of Future of Russell Wilson
Being a 2-time Super Bowl-winning QB, Rus doesn't display any demeanor of walking away. He rather shares his future plans when questioned about the Seahawks' imminent future.
ADVERTISEMENT
Article continues below this ad
He starts by saying, "Excellence is the standard and I think that's what we want to be able to match," he said. "To be able to get back to winning and to championships and everything else, I know for me personally, I've always thought about it, I've never been shy about it, I want to win three more Super Bowls, that's been in my head."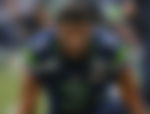 Wilson does come across as a motivated entity, who isn't in complete sync with his franchise. Being the face of his franchise, Wilson comes across as a self-centered ambitious figure. All traits may be a cause for concern for the hardcore Seahawks fans. The Seahawks are currently sitting bottom of the NFC West and staring at Wilson's worst individual injury-marred season.
ADVERTISEMENT
Article continues below this ad
Reports have been full of speculations about 4 teams gunning for his signature and Rus looking to waive his no-trade clause. Despite enduring a dip in his form, teams with ambitious goals will surely look to bring in Wilson for his competitive spirit over all his technical brilliance.