"It'll look Like January 6": Journalist Warns Seattle Seahawks About The Aftermath Of Trading DK Metcalf
Published 04/04/2022, 7:30 AM EDT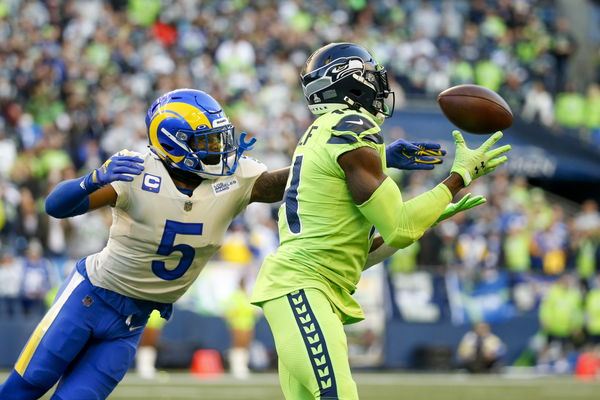 The demand for a credible wide receiver has intensified in the NFL offseason trade market. With Davante Adams and Tyreek Hill getting lucrative deals, all eyes have now turned over Seattle Seahawks WR, DK Metcalf. The athlete is on recuperation at the moment, but this won't stop him from being dealt. If such a thing happens, a journalist believes that situations can be very dramatic at the Seahawks Office.
If we consider Pete Carroll's past comments, they look in no mood to trade for DK Metcalf. The athlete is close to an end to his rookie deal with the Seahawks. While Metcalf will earn $3.986 Million in 2022, he may look for a grand expansion. However, there will still be a lot of skepticism about whether or not they'll consider trading the WR. Even if they did so, which team will be in the race, and for how much?
ADVERTISEMENT
Article continues below this ad
The DK Metcalf trade can have radical effects
While independent NFL Reporter Dove Kleiman reveals what league executives told ESPN's senior reporter Jerry Fowler. He said that the Seahawks WR can be available for 'the right price,' even though the Seattle front has denied the trade rumors of the athlete, as they intend to keep him.
Moreover, Michael-Shawn Dugler of The Athletic believes the Metcalf trade may have some significant effects at the Seahawks' headquarters, like the January 6th event that happened in the United States of America.
I say this with complete sincerity: It'll look like January 6 at Seahawks headquarters if they trade DK Metcalf https://t.co/nUXNQMQWms

— Dugar, Michael-Shawn (@MikeDugar) April 3, 2022
Metcalf is among a slew of wide receivers whose names have surfaced in potential trades this offseason. Alongside Deebo Samuel and AJ Brown, his colleague Tyler Lockett has become a talent to keep an eye on in the trading block.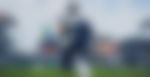 Meanwhile, the Seahawks are a team in metamorphosis; Even if not in teardown territory, after trading quarterback Russell Wilson and trimming defender Bobby Wagner, another dynasty core.
Which team can benefit from the WR?
ADVERTISEMENT
Article continues below this ad
D.K. Metcalf has solidified himself as being one of the game's top catchers in just three NFL seasons. Despite not having Russell Wilson for many games, he recorded 75 receptions for 967 yards and a career-high 12 touchdowns last season. Metcalf has 216 receptions for 3,170 yards and 29 touchdowns in three seasons, garnering both Pro Bowl and All-Pro honors. For a player who turns 25 this year, the records seem fairly well.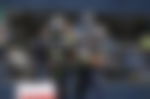 Enthusiasts of certain NFL clubs are also making a recommendation considering Fowler's story. Many teams are eager to exchange first-round draft choices to lure Metcalf into the groove. The Green Bay Packers can be in the need of some receiver help since Davante Adams heads to Las Vegas Raiders. Other teams like the Jacksonville Jaguars, Cleveland Browns, and the New England Patriots can also be a viable landing spot for one of the fastest athletes in the NFL.
ADVERTISEMENT
Article continues below this ad
While many NFL fans would desire to see Metcalf join their organization, all sights would be on the Seattle Seahawks as the 2022 NFL Draft looms.
Watch This Story: Tom Brady Spills His Secret to Stay Healthy; Shares 6 Simple Steps
Edited By: Deepika Bhaduri