"It's a Personality Problem" – Analyst Talks Why Aaron Rodgers is Part of a Problem for Green Bay Packers
Published 06/09/2020, 9:46 PM EDT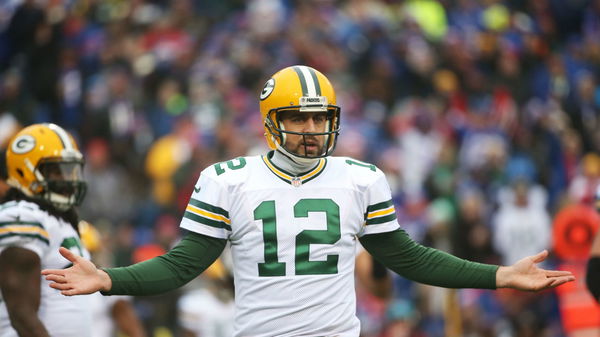 ---
---
Aaron Rodgers is all set to enter his 16th season at Lambeau Field and his 13th as a lead quarterback since replacing Brett Favre. However, it hasn't been smooth sailing, with him constantly being called out over his manner. Rodgers is primarily the reason for Mike McCarthy's departure, as he publicly expressed a desire to have an offense akin to San Francisco 49ers. Now, Rodgers is seemingly being told that 'The Packers' have put steps in place to replace him. In this regard, an Analyst shares his views on the same. 
ADVERTISEMENT
Article continues below this ad
Analyst comments on Aaron Rodgers possibly having a personality issue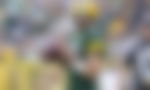 ADVERTISEMENT
Article continues below this ad
"About 6-7 years ago, I started saying Aaron Rodgers pi****s people off. Like..what the body language, he does not get along with people. Nobody calls out anybody in public anymore, everything is anonymous sources. With Aaron, guys take shots at him…publicly." 
Cowherd opines that arguments behind closed doors would be much severe than if it was out in the open.
"PFF did a top 50 players in the NFL, they didn't have Aaron Rodgers in the list. I do I think he is one of the top players in the NFL. Be that as it may, there's a lot of criticism about the list, so PFF came out with a '10 guys that didn't make the top 50′ and why."
He elaborates on Rodgers' omission as per the PFF writeup.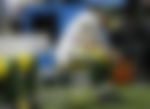 "He's become evidently more a part of the problem in Green Bay. And his own team spent the offseason laying plans to minimize his role this year and replace him beyond that. He finished last year's regular-season as the 9th ranked quarterback in the league and was 17th from week 8." 
Cowherd goes on to share his opinion, "here's my thing… watch him play… it's not a physical problem. His release is the second best I've seen in history to Dan Marino. It's still unbelievable, his release doesn't even look like anyone else's. Like I've seen the way it pops out of his hand. He's got great feet, Aaron's smart and moves around well. His arm strength absurd, his accuracy damn good."
"It's a personality problem. Two examples. Even when he does something charitable, thoughtful, and mindful. People call him out publicly."
Rodgers gets called out even when he does good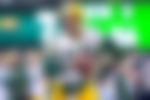 As per Cowherd, Rodgers tried to do some good during the Kaepernick stuff and said, "listen, these guys are fighting for racial inequality." However, one of Rodgers' former teammates Martellus Bennett attacked the quarterback saying, "doesn't sound like an ally to me. Sounds like a spectator."
Furthermore, Cowherd brings up Rodgers' donation to combating wildfires in his home state of California. 
"Incredibly gracious act, but his brother came out and took a shot at him. He said, 'yea, but you won't call mom and see how she is doing.' It just feels like an act." 
ADVERTISEMENT
Article continues below this ad
"When he does nice stuff, people take a shot at him," says Cowherd and brings up names like Tom Brady who hasn't been targeted for over 2 decades. 
He surmises, "so it's not a physical problem with Aaron, it's a mental thing. Is he snarky? Is he difficult? Whatever it is, we don't know. We don't even have a comparison."
Do you agree with Colin Cowherd on Rodgers' issues being a personality problem? Can you name any other NFL quarterback who Rodgers can be compared to in this aspect?
ADVERTISEMENT
Article continues below this ad
"Green Bay Packers Deserve to Draft Jordan Love" – Analyst Points at a Declining Aaron Rodgers as Validation for the Selection