"It's all or none" – Las Vegas Raiders' Mark Davis Makes Bold Covid-19 Claim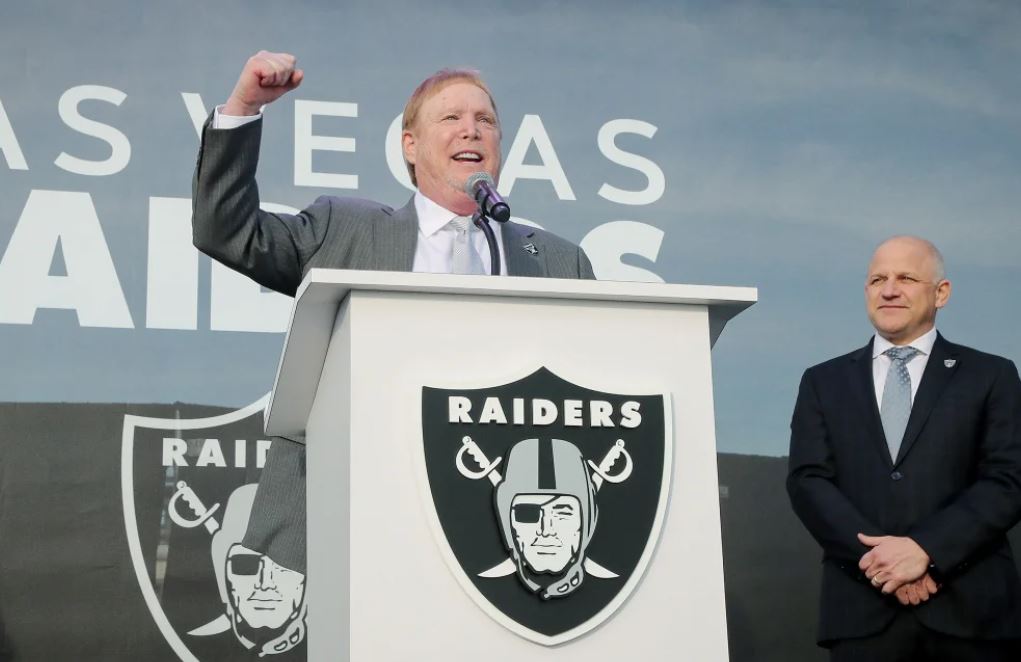 The Raiders, who were previously based in Oakland, relocated to Las Vegas in January 2020. The Mark Davis-owned franchise will play their home games at the Allegiant Stadium in Nevada this year.
However, the situation surrounding the 2020 NFL season still remains shrouded in mystery. It's unclear if fans will be allowed inside stadiums due to the ongoing Coronavirus pandemic.
Mark Davis recently featured in an interview where he proclaimed that he won't be attending the games if fans are not allowed.
All for one and one for all is Mark Davis' motto for 2020 season
Davis took over the team's ownership in 2011 following his father's(Al Davis) demise. Mark and his mother, Carol, have 47% ownership of the Raiders.
Amidst all the uncertainty surrounding the 2020 season, the 64-year-old businessman made some bold statements in a recent interview.
"I won't go if the fans can't go, and the way it looks right now there won't be any fans at our games. It's all or none for me. Either all the fans are going to be in there or none.
"I can't tell one fan that they can't go to the inaugural opening game in a stadium that they helped to build through their PSLs.
A sneak peek at the Raiders new stadium. (via @Raiders) pic.twitter.com/1cvS3yhzlX

— NFL (@NFL) June 25, 2020
"I won't tell them that they can't go but the rest of these guys can… and oh, by the way, don't worry about it because we'll be able to advertise on your seats.
"We're sold out so we don't have anywhere to put those 8,000 people," Davis said in an interview with The Athletic.
As per reports, Davis was the only NFL owner to vote against a partial-capacity arrangement for the 2020 season. The relocation to Nevada is bound to cost the Raiders' board a sizeable chunk of revenue.
Will Mark Davis and Co. be able to make up for all their construction expenses this year?
Las Vegas Raiders coach Jon Gruden's message to construction workers
@Raiders coach Jon Gruden has a message for our incredible construction workers. RT to show them some love! pic.twitter.com/K7FCLqJS4V

— Allegiant Stadium (@AllegiantStadm) July 10, 2020
Earlier this month, Raiders coach Jon Gruden made a heartwarming video for the construction workers in Nevada. Gruden thanked the dedicated labourers for their hard work despite the struggles of the coronavirus pandemic. The Super Bowl XXXVII winning coach said "I just had to tell you, the stadium looks freaking awesome. It's the greatest thing I've ever seen. I just wanted to congratulate all you workers for an incredible accomplishment during adversity."
ALSO READ- Who will start at quarterback for New England Patriots