"It's Certainly Part of the Conversation"- NFL Insider on Whether Wentz's Performances Could Impact Philly Coach Pederson's Job
Published 12/29/2020, 2:50 PM EST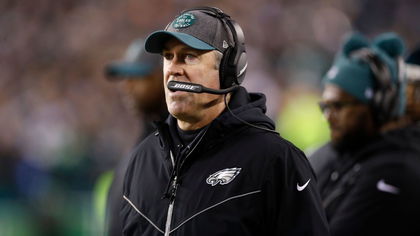 ---
---
It's difficult to imagine that the high-flying Philadelphia Eagles, the Super Bowl Champs of 2018, are now shackled to the bottom of the NFC East with a 4-10-1 record. But then again, the Eagles have moved on from Super Bowl MVP winning QB Nick Foles and transitioned into the future that is Carson Wentz. But is he really the future for the franchise?
ADVERTISEMENT
Article continues below this ad
Wentz has been suffering from a terrible dip in form all season. In fact, Wentz has been so poor that he's been benched for a second-round rookie quarterback. With Wentz's dip in form, the franchise's fortunes have also suffered.
And with it Doug Pederson's job stability as Head Coach. Pederson has been drawing quite a lot of flak for the team's blemishes as well. And now many feel his job could be on the line.
ADVERTISEMENT
Article continues below this ad
Should the Eagles stay on with coach Pederson?
During a segment of ESPN's Get Up, NFL Insider Dan Graziano talked about the likelihood of Pederson keeping his job at Philly.
"It's certainly part of the conversation, right? I mean, Carson Wentz has had a major let down year. When a lot of pressure was on him and on Doug Peterson to deliver in adverse circumstances, with all the injuries they've had, etc. They didn't do it," he said.
"And the failure of Wentz this year, if that's laid at Peterson's feet, that's certainly a point against him, as the organization decides whether to make a change at the head coaching position."
Just remember when talking about whether Doug Pederson should return, the 6 other coaches hired when the Eagles hired Doug:

Adam Gase
Chip Kelly
Ben McAdoo
Hue Jackson
Dirk Koetter
Mike Mularkey

Not every offensive mind or play caller can be a leader of men pic.twitter.com/pK3Z7jvd60

— John Clark (@JClarkNBCS) December 29, 2020
He also said that the world should expect a bit more clarity about the Head Coach situation come next week.
"Jeffrey Lurie's the kind of owner that will take everything into consideration. That likely won't make his decision until after the regular season is over, which is in five days. And so this time next week, we'll have a better sense of what's going on," he added.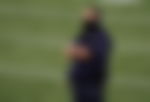 Philadelphia Eagles look for a leader
The Eagles have failed to look like the team that's won a Super Bowl just 2 years back. The determination and hunger seem to be lost among an injury-struck roster.
And for coach Pederson, the stakes are through the roof. If he is indeed not given the ax for the team's performances this season, a similar season of disappointment could spell doom for the Head Coach.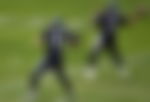 Right now, the Eagles, more than ever, need clarity. They need the clarity to be Super Bowl champs. And that starts with hushing the noise regarding their starting QB position.
ADVERTISEMENT
Article continues below this ad
Being the $128 million dollar player that Wentz is, he wouldn't want to warm the bench. But rookie QB Jalen Hurts will have starting ambitions of his own come 2021.
If Pederson hangs on for one more season in Philly, he'll know that in the postseason, a lot of work needs to be done. And that shall begin with sorting their QB conundrum.
ADVERTISEMENT
Article continues below this ad