'It's Exciting' – Dolphins Cornerback Byron Jones Expects Big Things From QB Tua Tagovailoa
Published 04/08/2021, 2:49 PM EDT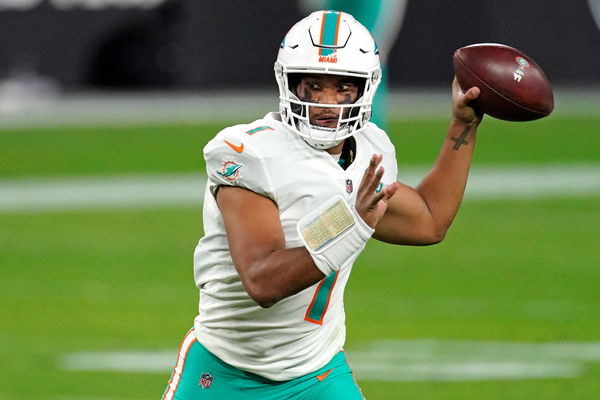 Heading into 2021, the Miami Dolphins will have Tua Tagovailoa as their starting QB. It was a decision many saw coming when the franchise drafted him back in the first round of the 2020 NFL Draft.
ADVERTISEMENT
Article continues below this ad
While the quarterback contributed to the team's push for the playoffs, his role was often limited. Entering his rookie campaign, the former Alabama quarterback was recovering from a dislocated hip and posterior wall fracture.
Tua started and impressed, but the errors in his game at times were glaring. This is when the franchise called upon veteran QB Ryan Fitzpatrick to steady the ship.
ADVERTISEMENT
Article continues below this ad
But with Fitzpatrick now gone, the franchise is firmly locked on to their quarterback for the future. And now, into his second season with the franchise, some of his teammates have big expectations.
Big year ahead for Tua Tagovailoa
In a conversation with Good Morning Football (via the NFL website), Miami Dolphins cornerback Byron Jones said that the franchise is excited about the new season with their QB entering his second year in the league.
"Obviously, he's going into his second year. What we saw last year was great from him but we expect a big jump," said Jones.
"The kid's been working, I know he's been working. He's been a great kid," he added.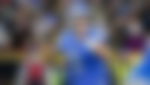 Commenting further about his contribution so far, the cornerback said that like everybody else, he's also waiting for Tua Tagovailoa to make the leap.
"I'm looking forward to seeing his jump. His contributions to the team have been great so far, but we're looking for even something better this year. It's exciting. I can't wait to see him work his magic," he said.
Jones also said that the support will be available from all across the team and will also help them and Tua achieve their goals.
ADVERTISEMENT
Article continues below this ad
"Really good head on his shoulders. And that's the beauty of it. We're surrounded by a bunch of good guys who want to be great again," Jones said.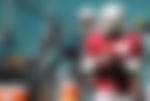 The Miami Dolphins barely missed out on making the playoffs last season. With an 8-8 record, Head Coach Brian Flores and his men showed that the NFL can expect bigger things from them in 2021.
ADVERTISEMENT
Article continues below this ad
And a big part of that success next season hinges on that leap by Tua Tagovailoa.