"It's Hard to Say"- Brian Flores Puts a Question Mark on Tua Tagovailoa Starting Position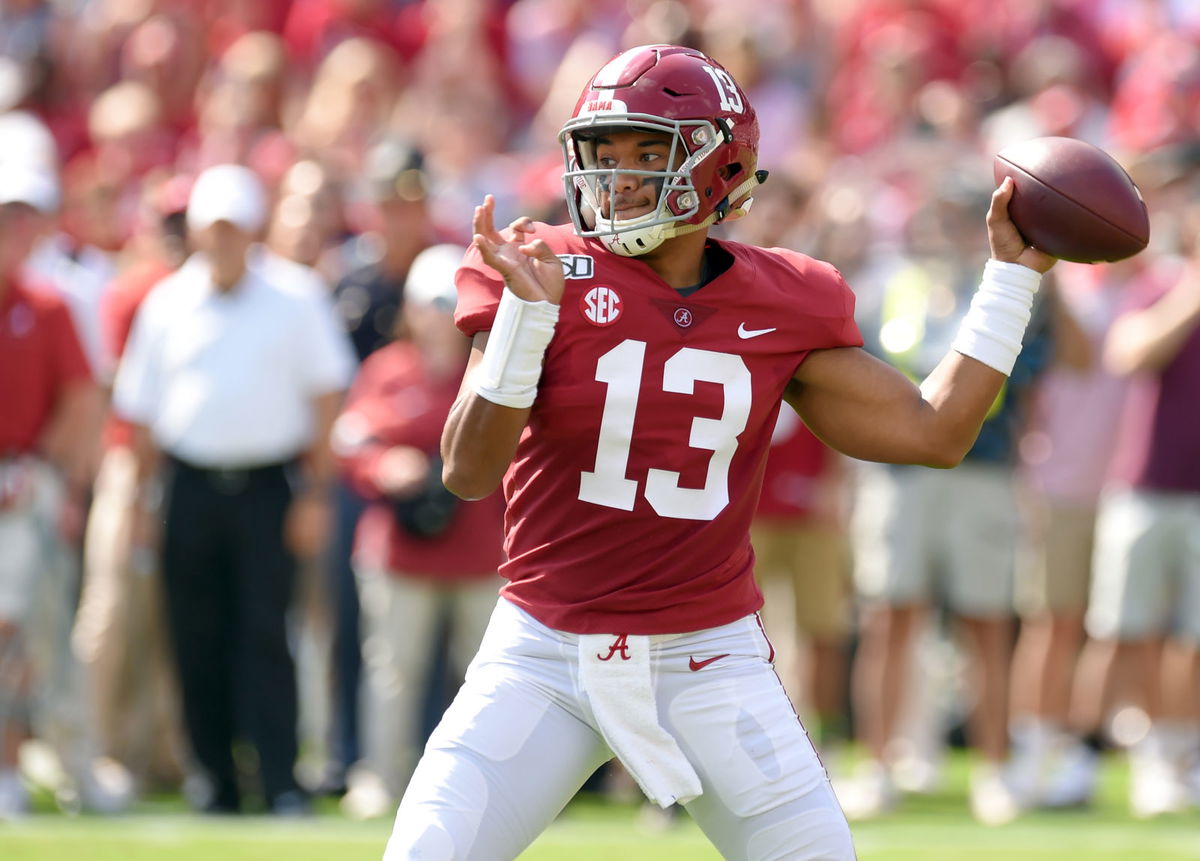 Miami Dolphins quarterback Tua Tagovailoa is all set to step into his rookie season. But he had undergone hip surgery last year. Before that, he suffered a season-ending injury while playing for Alabama junior. Despite such an accident and potential health challenge, which could threaten his first NFL season, the Miami Dolphins wanted Tua on their roster. Perhaps, they are confident about how things will turn up once the season starts.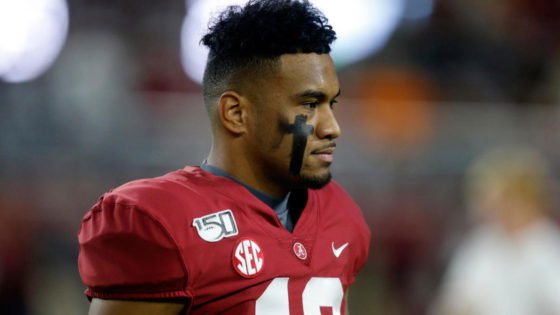 Are Miami Dolphins not too confident about Tua Tagovailoa?
Before the NFL facilities shut down in March due to the novel coronavirus pandemic, the Dolphins conducted a test to evaluate Tagovailoa's fitness and physical form. After the assessment, the team management finally decided to make him their number 5 overall pick during the 2020 draft. At that time, the Dolphins might have thought that getting some practice before the preseason would help the young quarterback.
ALSO READ: Tua Tagovailoa is Now the Most Popular Miami Dolphins Player According to Shirt Sales
However, with the COVID-19 disrupting the NFL schedule, Tua eventually didn't get the opportunity to evaluate his on-field prowess. Hence, his team would be in some distress ahead of the season. This also means that Tagovailoa might miss out on starting opportunities during his debut season.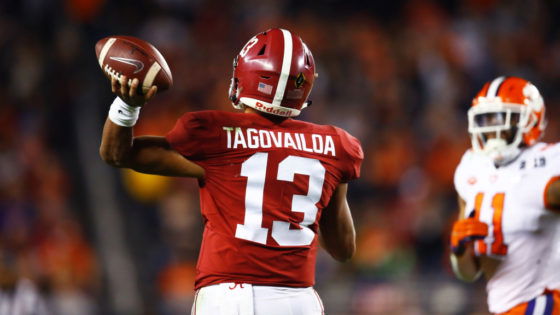 Tua Tagovailoa

needs training
Miami Dolphins' coach Brian Flores, in an interview with the Palm Beach Post, said that he wishes to see Tagovailoa on the field before the quarterback takes over the team's starting position.
The 39-year old coach said, "Yes, he was examined, but again, 'examined' and then doing a two-hour practice and playing in a game — there's a process to all those things. So, as far as whether or not he can or can't do something, it would be hard to say. My hopes don't get high or low until I see a guy in a huddle. Until I see a guy make it through practice — multiple practices — it's hard to say we're going to do this, that or the other thing at game speed. That's for anyone. As far as those players who ended up with some injuries, they're all working extremely hard to get back. Some are further ahead than others. We'll see in training camp."
ALSO READ: "I Expect Him to Start in Week 1" -Former QB Backs Tua Tagovailoa to Start for Miami Dolphins

What's waiting for the young man?
Ever since the 22-year old underwent surgery in November, all his reports have been satisfactory. He is responding fat and recovering quite impressively. As far as practice is concerned, Tua has done exceptionally well in controlled environments. However, such an environment is nowhere near the real pressure situations that the NFL games produce. As a result, it is understandable that the coaches will want to test him in "real" practice scenarios once the training camp opens later this month. Until he qualifies, it seems that Ryan Fitzpatrick will be Flores' first choice for starting.