"It's His Decision Making"- Analyst Decodes Reasons for Josh Allen's Rise
Published 12/20/2020, 3:34 AM EST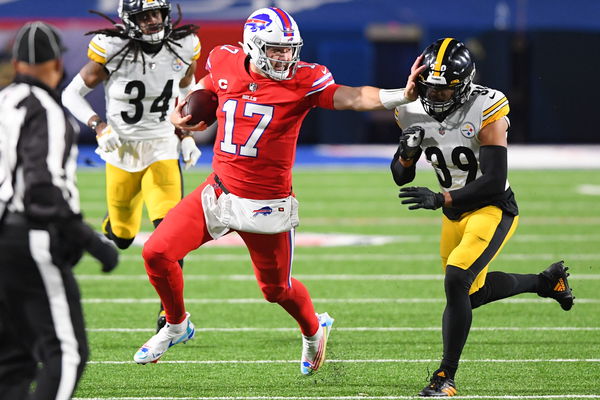 ---
---
It's Week 14 in the NFL now, so many players have struggled and reached this far this year. One absolutely deserving player is Buffalo Bills' quarterback Josh Allen.
ADVERTISEMENT
Article continues below this ad
Just 2 seasons ago, Allen lacked the accuracy, which hindered his team's chances at glory. Talking about 2020, this guy has been killing it this season.
His stats are off the charts. Allen completed 24 of 43 passes for 238 yards. He recorded 2 touchdowns and an interception in Sunday's 26-15 win over the Steelers, adding 28 rushing yards on 6 carries.
ADVERTISEMENT
Article continues below this ad
Up and at it early on @gmfb . How has Josh Allen turned himself into a top tier QB in his third NFL season? I was told it because of a specific trait the organization loves in Allen. Also it's two key games over the last two years that were extremely important to his growth. pic.twitter.com/4ddk1exgcS

— James Palmer (@JamesPalmerTV) December 19, 2020
"They found him just right up the road here at the University of Wyoming. It's funny because Josh Allen has some accuracy issues there accuracy issues in his first two seasons," said James Palmer.
He further said, "This year he is on pace to set the completion percentage record for the Buffalo Bills franchise for a season.
"Where did this growth happen with the General Manager Brandon Beane this week, and he told me they always knew the accuracy things were going to change mainly.
"It's his decision making this season that has allowed him to be more accurate with the football."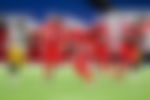 The coaching staff loves Josh Allen
This year, according to his coaching staff, he has become more self-aware. They love his act of coming up to them and asking about where he might have gone wrong before they can go to him.
There were these 2 games where he really stepped up according to his coaches. One was last year against the New England Patriots, where he had 3 interceptions. After this match, the coaches told him he needs to understand the game he is in.
"You don't have to go out and throw 300 yards every game, you don't have to put the whole game on your shoulders, you have to understand what type of game, you're in," said his coach to James Palmer.
Josh Allen's emotional fall
This year might have been amazing for the Bulls because of Allen, but it's a terrible year for him as he lost something so precious this year that no amount of money, awards, or appreciation can compensate for.
He suffered the loss of his grandmother. The very next day he played the match as a tribute to his grandmother, Patricia Allen. It was a very emotional moment for him.
He could either mourn the loss he suffered or he could go out there on the field with his team and fight the Seahawks. Allen did not want to, nor did he let the pain hold him back from standing against the Seahawks.
Even though it was such an emotional time for him, he stood strong throughout, and ever since then he has delivered amazing performances.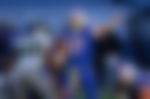 Lastly, the game against the Steelers was an amazing game, and Allen shined throughout. The coaches compared both the versions of Allen, the old one, and the current more focussed one.
ADVERTISEMENT
Article continues below this ad
"The old Josh Allen would have went out forced the football tried to do too much, what he did in that game he let it come to him," said the coaches.
2020 has certainly forced a change in the Bills' star shot caller. He has become more focused and calm; he doesn't rush things at all and doesn't panic.
ADVERTISEMENT
Article continues below this ad
All these aspects of his overall personality combined with his hard work and dedication have helped him make this massive jump in his 3rd season.