'It's Not One Person vs One Person'- New England Patriots' Mac Jones Addresses Upcoming Clash with Tom Brady
Published 09/30/2021, 2:37 PM EDT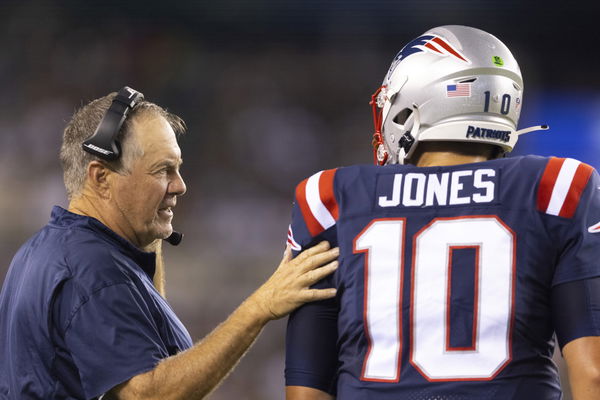 ---
---
Mac Jones faces the toughest test of his young career this Sunday. The rookie quarterback squares up against the greatest quarterback of all time, as New England Patriots go up against Tampa Bay Buccaneers. However, Jones isn't focused on the pressure of going up against a bonafide Patriots legend in Tom Brady.
ADVERTISEMENT
Article continues below this ad
Mac Jones discusses the pressure of facing Tom Brady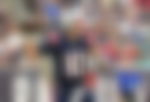 Many touted Mac Jones as the next Tom Brady, but he hasn't lived up to the hype. The former Alabama Crimson Tide superstar has been at the centre of criticism from fans and analysts. While he needs an urgent confidence boost, facing Tom Brady and the Buccaneers is a difficult task.
ADVERTISEMENT
Article continues below this ad
Ahead of the gigantic clash, Mac Jones sat down with NBC Sports Boston and discussed the upcoming fixture. While he remained aware of the magnitude of the game, he delivered an unconvincing statement about his clash with Tom Brady.
"It's not like one person versus one person, so I think that a lot of it is 11 on 11, and that's what goes into it, and that's how they're going to look at it. That's how every team looks at it. It's just you're getting a chance to compete in a primetime game, and it just kind of is what it is."
"I think it just goes back to really with pressure, you just got to focus on doing what you're supposed to do, and people who have jobs in high pressure situations, that's what they do. They do their job really well, and they prepare really hard, so it's all you can control, and once the hay is in the barn, the hay is in the barn, and you just got to go play, and I think everyone will be excited, and we're just going to be ready to play when it happens." (H/T Yahoo Sports)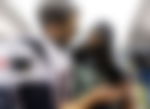 Did Brady and the Patriots inspire a young Mac Jones?
ADVERTISEMENT
Article continues below this ad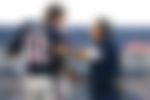 Playing for the Patriots and not looking up to Tom Brady is an unusual decision. Replacing the greatest of all time is no easy task, but Jones clarified he learned a lot by watching the Patriots. Without mentioning Brady, Jones claimed he learnt a lot from quarterbacks, especially those from the Patriots.
"I watched a lot of NFL football and college football growing up, so just watching teams that were good, like the Patriots, obviously, learning a lot from all the quarterbacks I got to see on TV and different things that they do. Just getting the ball out and moving the offense down the field, so nothing specific."
ADVERTISEMENT
Article continues below this ad
The Patriots vs Buccaneers fixture is arguably the biggest game of the season, but who will prevail? Both teams need a win to cement a stand in the championships, but will it be Mac Jones who comes out on top, or will he succumb to the former icon of the New England Patriots?